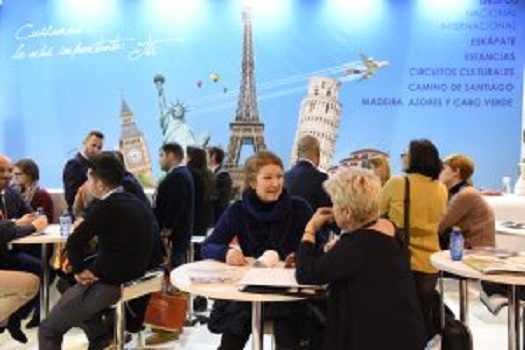 The world of tourism gathers in FITUR
The world of tourism gathers in FITUR
For one more year, FITUR will gather in Madrid the latest proposals and destinations of the world tourism industry, with a focus on sustainability and new technologies as the axis of transformation of the tourism sector. The show, organized by IFEMA from January 17 to 21 at Feria de Madrid, will once again be the international reference trade show for receptive and outgoing markets in Spain, Latin America, and the world.
Around 10,000 companies from 165 countries will showcase their proposals in an edition that will have India as a FITUR partner. As important components of the event, the new special section of the show, FITUR Festivales, will showcase the novelties of festivals as a touristic attraction. Also, FITUR will showcase the latest in 5G for tourism – it was selected for the launch of the first 5G digital innovation laboratory applied to the tourism and exhibition sector, promoted by IFEMA and 5TONIC, an entity founded by TELEFÓNICA, IMDEA Networks Institute, with ERICSSON as an additional member.
The development and diversification opportunities of the tourism sector will be present at FITUR 2018 through its different sections: FiturtechY, and the Forums on Sustainability, Innovation, Technology and Business, organized in collaboration with the Hotel Technological Institute (ITH); Fitur Know-how & Export, organized by SEGITTUR in collaboration with ICEX and FITUR; FITUR Shopping; FITUR Salud in collaboration with Spaincares; FITUR Gay (LGBT) organized with Diversity Consulting International. The event will also feature a new edition of Investour, Investment Forum and Tourism Businesses in Africa, jointly organized by UNWTO, Casa África and FITUR.
India as a preferred partner, a section on festivals tourism and the results of the prototype research of 5G applications will be the great novelties of FITUR.
eTN is a media partner for FITUR.