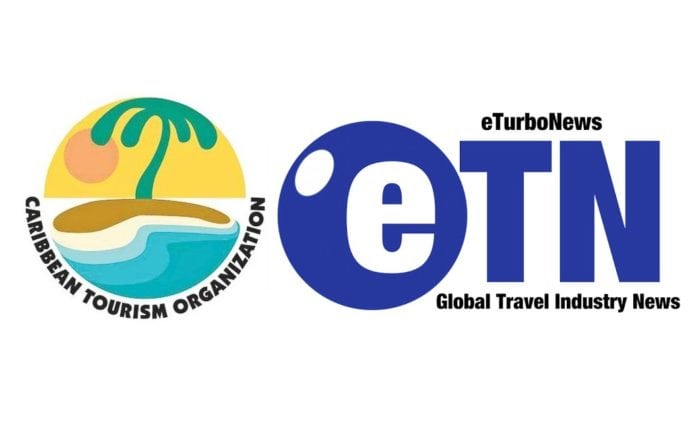 Why eTN joined the Caribbean Tourism Organization this week?
eTN Corporation, the owner of eTurboNews officially joined the Caribbean Tourism Organization (CTO) as a member this week.
The Caribbean Tourism Organization is a tourism development agency with 24 Dutch, English, Spanish, and French country members along with a myriad of private-sector allied members. The CTO's vision is to position the Caribbean as the most desirable, year-round, warm-weather destination for a holiday. Its purpose is guided by the concept of Leading Sustainable Tourism. CTO is based in Barbados with offices in New York and London.
eTN Corporation owns eTurboNews in addition to a myriad of other publications that reach out to travel professionals, consumers, and the media all over the world. In addition to eTurboNews.com, eTurboNews.eu there is etn.travel (Global Travel Industry), eturbonews.de (German language editions), forimmediaterelease.net (wire service for journalists), travelindustrydeals.com (for travel agents), meetings.travel (meetings/MICE industry), aviation.travel (aviation news), gaytourism.travel (LGBT travelers), worldtourismwire.com (news about top travel and tourism organizations, such as UNWTO, WTTC, ETOA, ICTP), travelwirenews.com (tourism news sources, mainstream readers), wines.travel (wines and food news), and hawaiinews.online (Hawaii specific).
eTN is headquartered in Hawaii, USA with offices or representations in California, Florida, New York, Texas, Australia, Czech Republic, HongKong, Jamaica, Jordan, India, Indonesia, Israel, Italy, Peru, Poland, South Africa, South Korea, Spain, Thailand, Tanzania, Uganda, UAE, Seychelles, Zimbabwe. eTurboNews Germany is located in Duesseldorf and Hamburg. In addition, eTurboNews has ambassadors in more than 100 countries.
The corporation also owns TravelMarketingNetwork, a group of specialized marketing gurus from various sectors of the travel industry. The network is a public relations consultancy geared specifically to the needs of the travel and tourism industry providing tailor-made PR solutions and advice on marketing and branding for companies engaged in travel, transport, and tourism-related businesses.
eTN is a founding member and major force behind ICTP (The International Coalition of Tourism Partners) and the newly established African Tourism Board.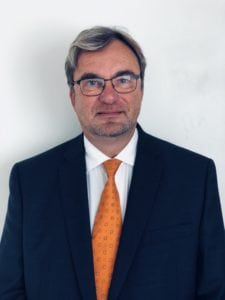 Juergen Steinmetz, president eTN Corporation
eTN Publisher and President Juergen Steinmetz said: "For many years, eTN has covered breaking news about the Caribbean as well as issues relevant to the region in detail. eTN had partnered with numerous events in the Caribbean, including the UNWTO Global Conference on Jobs and Inclusive Growth in Jamaica.
"It's time to partner with the Caribbean Tourism Organization and work with their members so they may have even better access to our extensive network, and to make a difference in the development of tourism in the Caribbean.
"We're proud to join the best of the best representing the Caribbean Travel and Tourism industry through the Caribbean Tourism Organization."
eTurboNews was founded in 1999 and has been a trusted resource for the global travel and tourism industry for 19 years, and the only publication in the world providing world-wide travel and tourism news by the hour, 24/7. Through its readership, partnerships, and searchability, positioning, and an extensive social media network eTurboNews combined reach includes 230,000 travel industry professionals email subscribers, 17,000 journalists, and 1.3 million average consumers.
eTurboNews has never been known for lip-service, but for fair, spicy coverage readers love to see.
eTN is different from most online media. eTN Publisher Juergen Steinmetz said:
"We do not believe in free "earned media" as a method to have our hard-working editorial team provide free coverage for commercial or promotional purposes.
We have bills to pay.
We do not accept fam trips, merchandise, or tickets in return for publicity.
We do not guarantee coverage under our free options.
We limit content, reach, inclusion and outreach for free coverage options, including setting paywalls on articles.
We don't expect anyone, including PR agencies to work for free, NOR can we.
90% of our content has no commercial intent and we encourage readers to alert us to breaking news, story ideas and concerns.
10% of our content is paid media.Paid media is an essential component of revenue growth and brand awareness for any travel destination or business – and our platform is ideal for a long shelf life, a wide reach, extensive social media inclusion, and immediate effect, both on a regional and global basis. We do not believe in highly promotional articles and an advertisement on the same page to make a difference. We want readers to pay attention and open articles, and have zero respect for the status quo.
We love to establish commercial partnerships with destinations, events and their stakeholders directly or through their PR agency.
"In joining the Caribbean Tourism Organization we hope to establish new win/win partnerships, bring some of our events to the region, and learn more about the true issues relevant to the Caribbean, and integrate best practices into our global way of thinking.
"I am looking forward to attending the upcoming SOTIC (State of the Tourism Industry Conference) in the Bahamas, September 1-5."