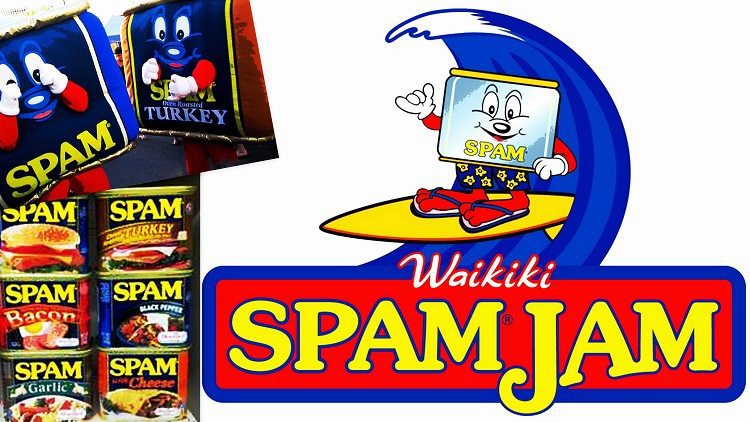 Waikiki SPAM JAM Festival celebrates the love of Spam for 16th year
One of Hawaii's favorite food festivals is just around the corner! The annual Waikiki SPAM JAM Festival presented by Outrigger Resorts will hit the streets of Waikiki for its 16th year as visitors and locals alike gather to celebrate one of the state's most beloved foods. The event will bring thousands of visitors and Waikiki residents to the bustling Kalakaua Ave. in the heart of Waikiki for delicious culinary creations that feature SPAM brand products, live music and entertainment.
Attendees will sample a selection of creative SPAM dishes from 20 participating local restaurants including Hula Grill, Buho Cantina and Mahaloha Burger, and see first-hand the variety of ways SPAM products can be prepared and enjoyed. From SPAM® Corn Dogs to SPAM® Brand-inspired cocktails, festival goers can expect to be well-fed and entertained as they feed their SPAM® Brand curiosity while getting serenaded by some of the island's best musical acts from three stages. Additionally, guests can take advantage of street shopping during the festival as they peruse SPAM®-themed merchandise and a variety of unique retail products and crafts made only in Hawaii.
Admission to the family-friendly event is free. Attendees are encouraged to support the event by bringing a non-perishable food item such as a can of SPAM product for donation. Monetary donations collected will benefit the Hawaii Foodbank and other local charities, including the Waikiki Community Center and the Visitor Aloha Society.
WHAT: Waikiki SPAM JAM Festival presented by Outrigger
WHEN: Saturday, April 28, 2018
4:00 – 10:00 p.m.
WHERE: Kalakaua Ave.
Waikiki, Honolulu
ADMISSION: FREE; open to all ages