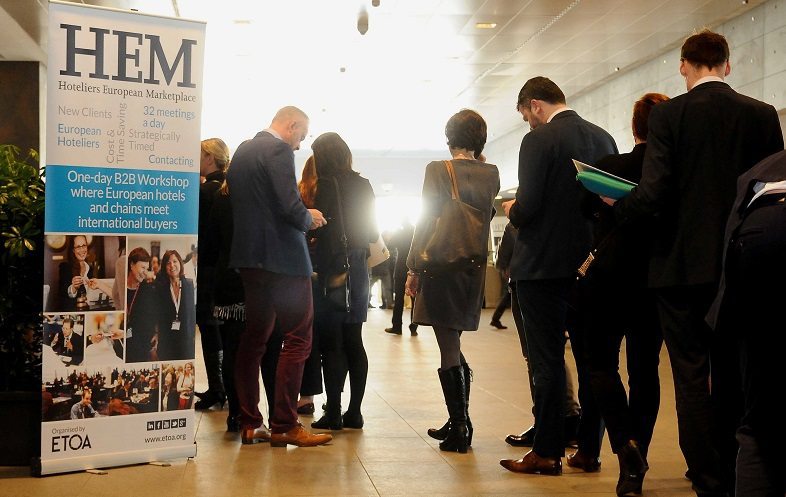 Florence hosts top tour operators
Florence played host to the 23rd edition of HEM (Hoteliers European Marketplace workshop), a networking event where European hotels and hotel chains meet contractors from all over the world.
The event is organised by ETOA, the European Tourism Association. It is dedicated exclusively to the hospitality sector where buyers from travel wholesalers, tour operators and online travel agencies met accommodation providers based all over Europe, from global brands to independent hotels.
"We are really pleased with this year's HEM; like last year's event, in Florence, it was extremely successful: over 5.296 appointments took place between over 100 hotels and other suppliers and the 85 buyers from all over the world", says ETOA CEO, Tom Jenkins. "The buyers recorded an average of over 32 appointments each while the suppliers an average of 28 each. This event is an undisputed opportunity for Italy, and Florence in particular, to showcase itself as a spectacular destination. We managed to achieve these results thanks to close collaboration with the Florence Convention Bureau, its Members and others."
The event took place at the Maggio Musicale Fiorentino Theatre, and saw, among its participants, operators like Abercrombie & Kent, Rick Steve's, Globus Family of Brands and Tauck, who were able to meet both the cream of the Florentine and Italian hospitality sector, including hotel chains as well as independent hotels.
The Superintendent of the Theatre, Cristiano Chiarot said "The Maggio and its modern and flexible theatre, is a place where art and culture come to life in the music and history of its Festival, an event among the most prestigious and ancient in Europe. Our theatre is one of the most important visitor attractions in Florence and we feel honoured to have been the venue of for this meeting of high-level tourism professionals, as an emblem of Florentine customs and hospitality."
Carlotta Ferrari, Director of the Destination Florence Convention & Visitors Bureau, concluded: "It is with great pleasure that we hosted the ETOA HEM workshop for the second time. This event has a strategic importance to us as we can highlight some aspects of the future of tourism in Florence to a very important audience. As a destination, we are pleased to host discussions between the buying and selling teams of the most important players and decision makers in the tourism sector."