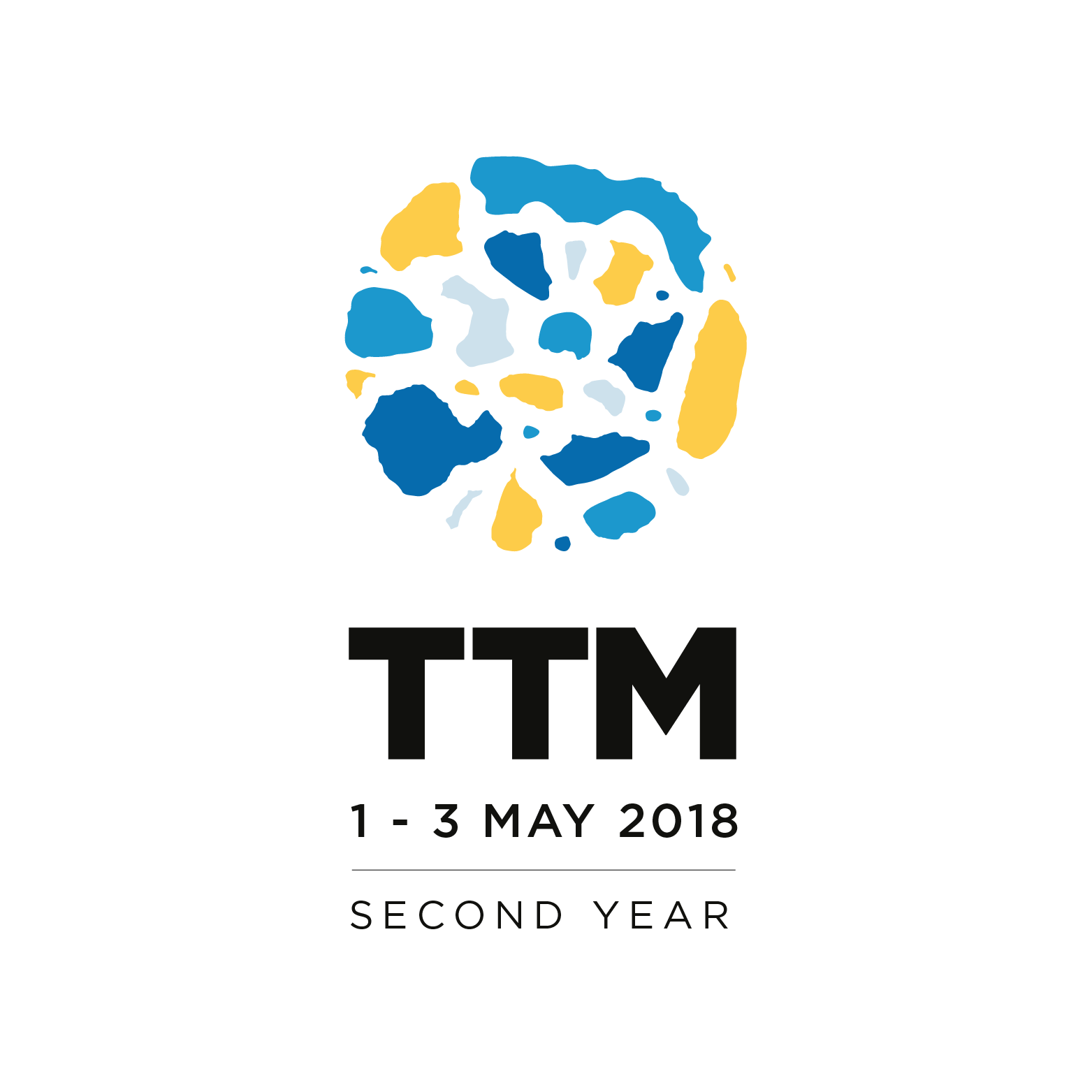 TTM Hotelier Summit successfully concludes – TTM 2018 officially begins!
Travel Trade Fair 2018 (TTM 2018), a six-day, multi-event trade fair organized by Maldives Getaways was launched at Bandos Maldives today. Minister of Economic Development, Mr. Mohamed Saeed attended the event as Chief Guest and inaugurated the event. The Chief Executive Officer of Maldives Getaways, Dr. Hussain Sunny Umar, provided the opening remarks at the event. During the Economic Minister's speech, he spoke about the importance of such an event to the country and praised the effort Maldives Getaways had put into organizing the event. The Secretary General of Maldives Association of Tourism Industry, Mr. Ahmed Nazeer also attended the event and gave the industry keynote. President of Maldives Privatization and Corporatization Board, Mr. Mohamed Nizar participated in one of the panel discussions as well.
Mr. Ibrahim Ziyath, CEO of Maldives Transport and Contracting Company commended Maldives Getaways on successfully organizing the event on such a grand scale and highlighted the long-standing relationship between MTCC and Maldives Getaways. In addition to the speech by the guest of honor, Mr. Raufuddeen Saeed, Sub Inspector of Police addressed the attendees on tourist safety in the Maldives. Dr. Marcus Lee, Chairman of Association of SME Business Owners (ICIF) spoke about turnaround strategy to increase Chinese visitors, which is a major market for the Maldives tourism industry.
The Summit then progressed to four distinct Panel Discussions covering an array of topics ranging from Growth of Airport and Airlines, Government and National Strategies to Boost Tourism in the Maldives, Hotel Revenue and Automation, and Sustainable Tourism Development. The panelists included renowned figures such as Dr. Ahmed Salih, Permanent Secretary of Ministry of Tourism; Mohamed Shahid, Managing Director of MITDC; General Manager of Maldives Ports Limited; Mr. Lionnel Maugis, Chief Development Officer, MACL; Shubham Moondhara, Manager of Corporate Strategy & Business Development, TMA; Sheeraz Rasheed, Seaplane Manager, Maldivian and Abdul Hameed Abdul Ghafoor, Managing Director, All H Maldives (ATSC Agents for AirAsia in Maldives). Panelists further included Graeme D'Arcy Ryan, Hotel Area Manager, Booking.com; Najib Khan, CEO, Ooredoo Maldives, Anil Kumar Prasanna, Co-Founder & CEO of AxisRooms, Savi Godakanda, Expedia; Juergen Steinemetz, Chairman ICPT and Publisher, eTurboNews; Feizal Samath, Correspondent, TTG Asia; and Daksh Sharma, Co-Founder and Managing Director, TravHQ Media.
TTM is an amalgamation of several components. This year's TTM features a brand-new component, targeted solely towards the suppliers' side of the industry, Maldives Supplier Expo. This is the very first expo of it's kind, where several key decision makers from the resorts, including Head Chefs, Purchasing Managers, Director of Finance, Procurement Managers and Directors of Engineering will have the opportunity to network with leading suppliers, locally as well as internationally. In addition, TTM will be hosting the Gala Night Dinner at Adaaran Select Hudhuranfushi, allowing a more relaxed setting outside of the normal corporate offices where industry professionals will be able to network and share their experiences with other professionals.
Both local and international sponsors contributed to the success of TTM. Gold Partners for the event are Ooredoo Maldives, Allied Insurance, Al Shaali Marine and Fuel Supply Maldives. M7 Print, Laniakea Tech, State Trading Organization and Linkserve joined as Silver Partners. Lastly, TTM is covered by both local and international media. Locally, AVAS media, PSM, Maldives Insider and Corporate Maldives, while TTG Asia, TravHQ, TTN, TTJ, eTN and World of Tourism covered the event internationally.
eTurboNews (eTN) is a media partner with Travel Trade Fair 2018 (TTM 2018).