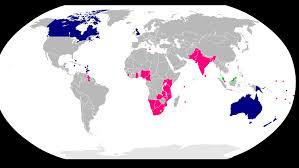 Rwanda: Next host of the Commonwealth Heads of State Meeting
Commonwealth Tourism will put Rwanda on a glbal platform. Branding as the Land of a Thousand Hills, Rwanda has been chosen the next host of the Commonwealth Heads of State Meeting the forthcoming two years. Honoured to host the next Commonwealth Heads of Government Meeting (CHOGM) to be held in 2020, Rwanda will be the next nation in East Africa to host the Commonwealth Summit after 2007 CHOGM held in Uganda.
Rising as Africa's unique tourist destination by its gorilla and nature conservation with sustainable tourism, Rwanda has seen fast progress resulting from its strategy to develop travel, tourism and hospitality value chain which had attracted global attention.
The Commonwealth leaders have chosen Rwanda to host their next heads of government meeting in 2020, taking an advantage of Rwanda's premier conference facilities including the classic accommodation and convention service available in the country's capital, Kigali, reports from London said.
Five Star hotels and other lodges in Rwanda have been designed with presidential suits to accommodate prominent personalities.
Reports from London confirmed that Rwanda has been selected as host of the next CHOGM by the UK Prime Minister Teresa May shortly after the end of this year's Meeting that took place in the British capital, London.
The Commonwealth of Nations is now a community of 54 countries, mostly former British colonies with a combined population of about 2.4 billion.
Rwanda applied to join the Commonwealth of Nations in 2008 as a nation without a British colonial past, and then joined the bloc in 2009 to bring to 54 total nations in the world.
Hosting the Commonwealth summit is a huge endorsement to national efforts made by Rwanda to become an internationally recognised meetings and conference destination.
In 2014, Rwanda developed the Meetings, Incentives, Conferences and Events (MICE) strategy that seeks to make this African nation a top tourism and conference hub.
Rwanda has in recent years hosted major international summits and meetings including; World Economic Forum for Africa, African Union Summit, Transform Africa, the Africa Travel Association (ATA) conference, among other global gatherings.
Kigali is this year expected to host a number of high profile meetings, including the eighth FIFA Council Meeting.
The City of Kigali had announced last month its major plans to work on city road network expansion meant to speed up traffic flow in alignment with becoming a conference hub.
The Kigali Convention Centre worth US$300 million hosts the largest conference facility in East Africa. It comprises of a Five-star hotel with 292 rooms, a conference hall that can host 5,500 people, several meeting rooms, as well as an office park.
With this facility supported by other international standard hotels, Rwanda is capable of hosting 3,000 guests for the CHOGM 2020, reports from Kigali said.
Rwanda is standing a leading and attractive tourist destination, competing with African destinations with rising tourism.
Gorilla trekking safaris, rich cultures of the Rwandese people, scenery and friendly tourist investment environment have all, attracted tourists and tourist investment companies from across the world to visit and invest in this rising African safari destination.
Tourism is a booming industry in Rwanda. It earned this African safari destination US$404 million in 2016 to compete with coffee. In the capital of Kigali, a futuristic new convention centre is part of the government's plan to frame the centrally located city as a major business hub.