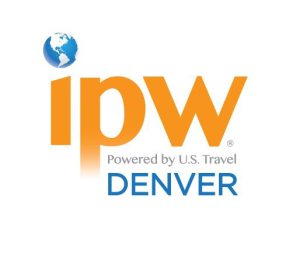 Thousands of buyers and suppliers flock to Denver for IPW 2018
More than 6,000 attendees from over 70 countries gathered in Denver May 19-23 for this year's IPW—the travel industry's premier international marketplace and the largest generator of travel to the U.S.
IPW gathers travel professionals—including U.S. destinations, hotels, attractions, sports teams and transportation companies, and international tour operators, buyers and wholesalers from around the world—to meet in one place to help bring the world to America.
At this year's IPW, there were 100,000 prescheduled business meetings between suppliers and buyers, which will result in $4.7 billion in future international travel to the U.S. Additionally, more than 500 members of the media attended IPW. These reporters covered the event itself, and also met with businesses and destinations to generate stories encouraging travel to the U.S.
While IPW is only a few days long, it will have an outsize effect on Denver's regional economy that will be felt years beyond the event itself. Based on econometric analyses of past IPWs conducted by Rockport Analytics, hosting IPW could help attract more than 700,000 new international visitors to the Denver area over the next three years, generating more than $1.5 billion in local economic impact.
This year's IPW was one of special significance: the 50th anniversary of the event.
"IPW is known by our U.S. suppliers and international buyers as a can't-miss event," said U.S. Travel Association President and CEO Roger Dow. "It's a spectacular opportunity for buyers and sellers to conduct business in one convenient place, and we are so thrilled to be hosted by the city of Denver this year."
The 51st IPW will be held in Anaheim, California, from June 1-5, 2019.