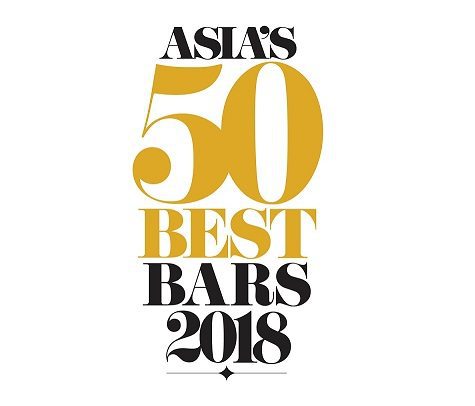 Singapore to host Asia's 50 Best Bars inaugural awards ceremony
Asia's 50 Best Bars has chosen Singapore to host its inaugural awards ceremony, where the third annual edition of the list will be announced. Held at the Capitol Theatre on the evening of 3rd May 2018, the event will be attended by Asia's top bartenders, influential bar owners, industry figures and international media; followed by an after-party.
Singapore is home to one of the most exciting bar scenes in the world, having led last year's awards with 13 bars on the list, including the No.1 spot, Manhattan Bar. The city is a natural choice to host the ceremony, as it will also be home to the Singapore Cocktail Festival from 4th to 13th May — which will be an extension to the celebration of the region's best drinking establishments and vibrant cocktail culture.
The award ceremony and after-party will be followed by an edition of #50BestTalks on 4th May 2018. The latter is an invite-only forum, which will form a part of the Singapore Cocktail Festival calendar, bringing together leading industry talents, bar owners and media through a stimulating exchange on the latest bartending topics and trends.
How Asia's 50 Best Bars list is compiled
The list is created from the votes of the Asia's 50 Best Bars Academy, an influential group of over 200 industry leaders across Asia's bar sector. Members list seven choices each in order of preference, based on their best bar experiences over the last 18 months — a minimum of three votes must go to bars located outside his or her country of residence.