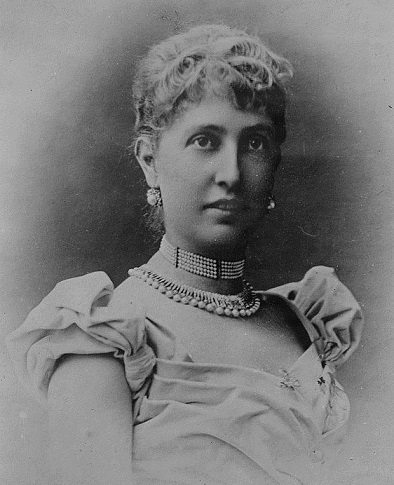 Prince Albert II to commemorate birth of first US-born Princess of Monaco in New Orleans
A beautiful heiress born in New Orleans' French Quarter in 1857 who married the Sovereign of Monaco, Prince Albert I, will be remembered next month when the Principality's current Sovereign, His Serene Highness Prince Albert II of Monaco, visits the Big Easy to unveil a plaque at the site of her birthplace – appropriately, on Royal Street.
Almost 70 years before Philadelphia's Academy-Award winning icon, Grace Kelly, married Prince Rainier III and became Princess Grace, Miss Marie Alice Heine, wed Prince Albert I in 1889 in Paris, becoming Her Serene Highness Princess Alice of Monaco.
The announcement of Prince Albert's upcoming visit was made today by Monaco's Ambassador to the United States, Maguy Maccario Doyle, as she detailed Monaco Takes New Orleans, a week-long series of events now underway through February 25 to mark the deep ties between the Principality and New Orleans, and as a 300th birthday "gift" to the city.
"To celebrate our historic and cultural bonds on this momentous anniversary, I am delighted to announce that our Sovereign, His Serene Highness Prince Albert ll of Monaco, will be coming next month to New Orleans to unveil a plaque commemorating the birthplace of Alice, Princess of Monaco, who was the wife his great-great-grandfather, Prince Albert I," said Maccario Doyle.
"In preparation for this official visit, we will showcase (through February 25) the artistic and cultural heritage of Monaco as well as its culinary flavors, and I'm delighted to welcome back, for the first time in a decade, the talented troupe of Les Ballets de Monte Carlo. It's an extra special honour for Monaco to be one of the first countries to pay tribute to the enduring appeal of the Crescent City on its 300th birthday," she said.
"We are thrilled to have the Principality of Monaco participating in the New Orleans Tricentennial," said New Orleans Mayor Mitchell Landrieu. "As we celebrate 300 years of New Orleans, we will be remembering the cultural ties between our City and Monaco. I would especially like to thank Ambassador Maccario Doyle and the New Orleans Ballet Association for organizing this week of activities, and I encourage everyone to experience these outstanding events."
The 2018 Monaco Takes New Orleans series of events is organized and presented by the Embassy of Monaco in Washington, D.C. and the Consulate General of Monaco in New York, with the support of the Honorary Consulate in New Orleans. With special thanks to Les Ballets de Monte-Carlo, the New Orleans Ballet Association, Hyatt Regency Hotel New Orleans, NOPSI Hotel New Orleans, Angela King of Angela King Gallery, Monte-Carlo SBM, New Orleans Convention Company (NOCCI), the office of the Mayor of New Orleans, Mark Romig, Alex Soldier Jewelry, and the Princess Grace Foundation-USA.