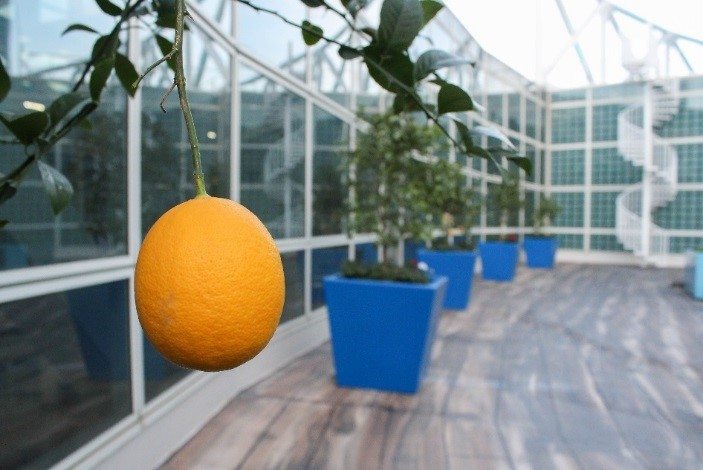 Innovative rooftop garden debuts at Los Angeles Convention Center
The Los Angeles Convention Center (LACC), managed by AEG Facilities, revealed its new 9,500 square foot rooftop garden in January. The project began taking shape in April of 2017 and features various citrus trees, herbs, vegetables and seasonal flowers above the South Hall lobby.
"Sustainability and innovation are core values at AEG Facilities, and at the Los Angeles Convention Center we take this to heart," says Brad Gessner, Senior Vice President and General Manager at the LACC. "The idea for the rooftop garden has been developing over the past few years and we are thrilled with this addition to our facility."
This garden will not only contribute to the green efforts of Downtown Los Angeles, but will also provide produce for LACC's in-house caterer Levy Restaurants. Currently 90 percent of produce at the LACC is locally sourced; Levy plans to build on this by utilizing oregano, chili peppers, citrus, lettuce and carrots grown in the garden and use them regularly in their recipes to showcase the originality of the convention center.
The rooftop garden is an addition to more than 30 environmentally friendly practices and procedures implemented at the LACC under the management of AEG Facilities. These various implementations have resulted in conservation of energy and water, consistent increase in waste diversions rates, responsible purchasing of in-house goods, and the demonstration of leadership to local real estate and broad convention center communities.