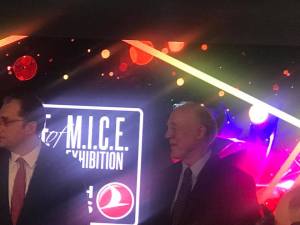 ACE MICE Istanbul is now officially open
The Turkish travel and tourism market remains one of the largest in the region with excellent meeting and incentive conference facility everywhere in the country.
Adding to this Turkish Airlines having the largest network of any airline in the world together with a new giant state of the art airport to be opened soon, this country has it all when it comes to tourism and travel.
Hospitality is a big word in Turkish and for the Turkish tourism industry. A mature world of trained professionals, a country with an original tone and independent image, the word WELCOME in Turkey is spelled out in large letters – this is Turkey Travel and Tourism
Turkish Airlines is seen by many as one of the top airlines in the world when it comes to service in the world. The Turkish Airlines lounge in Istanbul is the best the aviation industry has to showcase for on the globe. All of this is a good sign Turkey remains open for business and ready to play a major role not only in leisure tourism but also in business travel and MICE.
ACE MICE is the trade show where sellers and buyers are talking – and it shows already on the first day. From the minute the show opened you see buyers from all corners of the world conducting meetings with top sellers in Turkey.
Turkey has its challenges on many fronts, but travel and tourism relate a message of strong resilience and optimism today on the opening.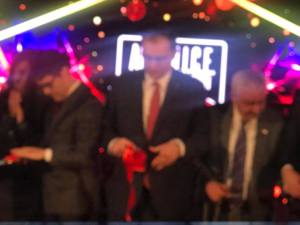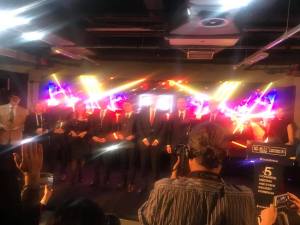 Top officials opening ACE MICE this morning at the Istanbul Congress Center got this feeling and were showing a smile of confidence.
It included Volkan Ataman, President of Tourism Media Group and TETKID; Pervin Zeydanli Yalazan, General Manager of Istanbul Congress Center (ICC); Elif Balci Fisunolglu, ICCA Director for Europe; Mat Johnson, Founder of White Fox Consultancy; Corbin Ball, Founder of Crbin Ball & Co; Valerio Festi, Founder of Festi Group; Halil Ibrahim Polat, Turkish Airlines Head of Sales; Ziya Taskent, Republic of Turkey Ministry of Culture and Tourism Assistant of Undersecretary; Ismail Gultekin, Republic of Turkey Governship of Istanbul.