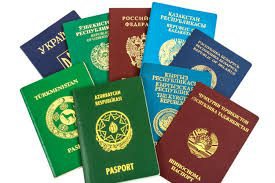 Security not an issue when buying a citizenship: All about the money
Citizenships are for sale, this is no longer an open secret but a sad reality in almost every country. The Invest Caribbean Summit 2018 will be hosted by economic citizenship pioneers, St Kitts and Nevis, under the theme "Unity in the Age of Division, Emerging Trends of CIPs in an Uncertain World", showcasing current practices within the growing industry, and what the future will hold for international stakeholders in an era of geopolitical turbulence.
To be hosted at the five-star St Kitts Marriott Resort from 16-19 May, the Summit will be attended by Heads of State and Government officials from all five Caribbean citizenship by investment nations, international developers, marketing agents, service providers, diplomatic missions, and periphery industry stakeholders in banking, financial planning and technology.
Devised to stimulate discussion on the issues facing the burgeoning industry of second citizenship by investment, conference topics will address topics ranging from climate resilience, transparency versus confidentiality in the sector, and the adoption of new technologies such as blockchain.
CEO of the St Kitts and Nevis Citizenship by Investment Unit, Les Khan, has encouraged international stakeholders to attend what has been described as a landmark event on the 2018 calendar:
"The Invest Caribbean Summit is not only relevant to our regional partners here in the Caribbean. From its inception the event has been designed to attract an international dialogue, and will include commentary from the most experienced and esteemed professionals in the investor-immigration landscape.
"The conversations and challenges the Caribbean region is facing and has faced in the past, are not dissimilar to those seen on a global scale. This is a perfect opportunity for the industry to unite, and hold constructive debates on the issues of today, and the prospects of tomorrow.
"The Invest Caribbean Summit is an event for the future of second citizenship, from its very roots here in St Kitts."
With new premium hotel destinations slated for development, coupled with glowing reviews from top publications Bloomberg and CNN, island tours will also be made available to showcase the investment opportunities available on the twin-island nation.