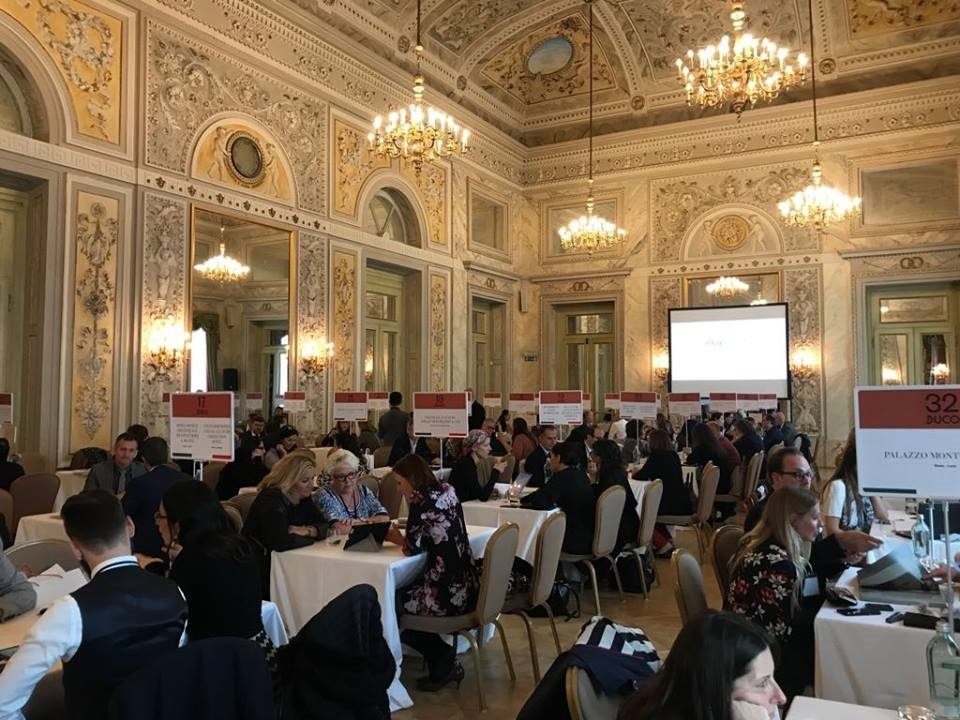 Florence hosts Duco Travel Summit
Duco Travel Summit, the first boutique travel summit, promoting the most amazing hotels and experiences all over Italy, took place in Florence from March 12th to 16th 2018. The workshop is dedicated exclusively to the top travel advisor from the USA, Canada, UK, Australia and New Zealand.
The opening day was held in Villa Cora, a five star luxury hotel in Florence, and the B2B meetings took place in 3 special locations: Four Seasons Hotel Firenze, St Regis and Belmond Villa San Michele. During these 3 days Duco gathered together the best international travel agencies with a selection of the highest-level exhibitors from all over Italy, represented by 150 Italian suppliers, mainly five star luxury hotels. It was a special occasion to promote high-quality tourism that is growing in Florence. In fact, according to ISTAT data (the Italian National Institute of Statistics), the foreign tourists are more than Italian tourists (data goes back to 2017) and the total expenditure amounts to EUR 37 billion.
The event was organized by Carlolina Perez, the Brazilian entrepreneur of luxury travel, who has been supported right away by the Florentine hotels and the Major of Florence, Dario Nardella. The Municipality of Florence, thanks to its partner Destination Florence Convention and Visitors Bureau, made the Salone dei Cinquecento in Palazzo Vecchio available on the occasion of the grand opening night.
Carolina Perez said: "The first edition of Duco was great because we welcomed many guests in one of the most beautiful Italian city. Our mission is to promote the luxury tourism that generates very good results in economic terms for all the country. I am honored for organizing the summit in Italy and especially in Florence; every buyer appreciated the peculiarity of the hotels and venues. The key to success was the strong synergy with the institutions, thanks to the constant support of Destination Florence Convention and Visitors Bureau."
Indeed, Destination Florence CVB was the event sponsor with the role of Host Destination Partner. Many institutions have been involved, as Toscana Promozione Turistica, Duco's main sponsor, Enit (the Italian National Tourist Board) which was the sponsor for the "Italian party night" at the Mercato Centrale Firenze. Many other partners and DFCVB members have been involved in the organization as Teatro del Maggio Musicale Fiorentino, Alberto Sarrantonio photographer, Riprese Firenze, Florencetown, Galateo Ricevimenti, The Wedding Letters di Laura Mazzetti , Socota.
Carlotta Ferrari, Director of Destination Florence CVB, said: "Italy was the star of Duco Travel Summit. The workshop put Florence under the spotlight and we are really proud of this result, because one of our target is to increase high-quality tourism. It was a unique opportunity to show to the travel advisors our new project Destination Florence, that enhances also an unusual part of the city!"