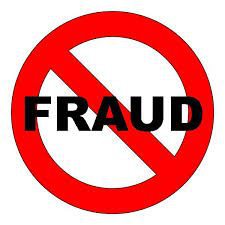 Consumer fraud by Choice Hotels, Hilton, Hyatt, InterContinental, Marriott and Wyndham ?
If you searched for a hotel online and selected Choice Hotels, Hilton, Hyatt, InterContinental, Marriott and Wyndham, you may have been caught into a web of conspiracy to defraud hotel guests booking these hotels.
Searching for a hotel on Google, Bing or on websites operated by booking companies like Expedia may have caused for you to pay more for your hotel room. There is a chance to get your money back.
A new class-action lawsuit has uncovered an antitrust scheme by major hotel chains, including Choice Hotels, Hilton, Hyatt, InterContinental, Marriott and Wyndham, alleging they conspired to reduce competition and raise consumer prices, according to Hagens Berman.
Attorneys say millions of consumers have been affected by the years-long anti-competitive practices that cost them billions of dollars. The suit, filed Mar. 19, 2018, in the U.S. District Court for the Northern District of Illinois states that defendants engaged in an anti-competitive agreement to eliminate online branded keyword search advertising against each other. This in turn, according to the suit, deprives consumers of the free flow of competitive information, raising prices for hotel rooms, and raising the cost of finding hotel rooms.
Which Hotels Are Included?
Approximately 60 percent of all hotel room inventory in the United States is involved in this lawsuit, including:
Choice Hotels International – Comfort Inn, Comfort Inn Suites, Quality Inn, Sleep Inn and all other Choice Hotels International-branded hotels
Hilton – Hampton Inn, DoubleTree, Embassy Suites, Homewood Suites, Hilton Garden Inn, Waldorf Astoria and all other Hilton-branded hotels
Hyatt – Park Hyatt, Grand Hyatt and all other Hyatt-branded hotels
InterContinental – Holiday Inn, Holiday Inn Express, Candlewood Suites, Crowne Plaza, Staybridge Suites and all other InterContinental-branded hotels
Marriott – Sheraton, Starwood, Ritz-Carlton, Residence Inn and all other Marriott-branded hotels
Wyndham – Travelodge, Super 8, Knights Inn, Ramada, Days Inn, Howard Johnson's and all other Wyndham-branded hotels
This lawsuit seeks reimbursement for consumers who paid high prices for hotel rooms and an injunction from the court to force the hotel chains to end their deceptive marketing practices.
Click here to read the lawsuit.
If you booked a hotel room online in 2015, 2016 or 2017, you may have paid too much. Find out your rights to potential compensation.
"Instead of honest competition, these hotel chains chose to cheat the system and deceive their customers," said Steve Berman, managing partner of Hagens Berman. "We believe consumers deserve payback from defendants for their deceptive advertising practices."
"Millions of consumers have collectively been upcharged by billions of dollars since 2015," Berman added.
The Hotel Overpricing Scheme
The lawsuit states that each hotel defendant agreed to refrain from using certain online advertising methods to compete for consumers. The agreement prevents competitors from bidding for online advertising that uses competitors' brand names. For example, Hilton Hotel declined to bid on keywords that would allow its ads to appear in response to internet searches for Hyatt. This makes it more difficult for consumers to get information about competing hotels, and to compare and contrast competitive information, such as price and quality, between the two hotels.
By agreeing not to advertise in response to searches for competitors' brands, these hotel chains have effectively reduced the ability for consumers to conduct a reasonable comparison between various hotel chains to get the best price for their hotel rooms. This leaves hotel chains with free reign to keep prices high, with no threat of consumers seeing competing ads.
To increase their hold on the hotel market, defendants also forced their hand with online travel agencies (such as Priceline.com or Expedia), to keep them from bidding on branded keywords as well.
Online travel agencies need access to hotels' room availability and other information. In exchange, these hotel chains made the travel agencies play by their rules, keeping them from advertising for their branded keywords, thus making it less likely consumers would see the choices available on those online travel agency websites.
Hagens Berman represents consumers against major hotel companies that conspired to reduce competition and raise consumer prices. If you booked a hotel in 2015, 2016 or 2017, you are encouraged to join this class action.