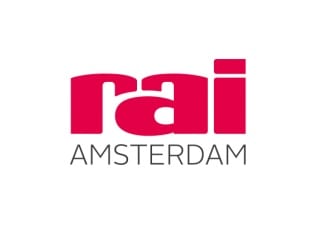 RAI Amsterdam becomes world's most accessible convention center
After 15 years of construction and an investment of no less than 1.3 billion euros, Amsterdam has proudly opened one of the most high-tech and cool-looking metro lines in the world. The new North/South line also makes RAI Amsterdam the most easily accessible convention center of any metropolitan city.
Since its foundation at the start of the 20th century, the RAI Amsterdam convention center has always been one of the easiest to reach thanks to its remarkably close proximity to the city centre. For instance, it takes less than 30 minutes to walk to the Dutch capital's iconic Rijksmuseum from the RAI. There are also direct tram bus and bus routes to all the main areas of the city, while Amsterdam's Schiphol airport is just a 10-minute train ride from the RAI's dedicated railway station.
Connecting people
Having said all that, the new metro connection which opened on Saturday 21 July makes the RAI even more accessible. Line 52 is a stunning example of Dutch engineering expertise, using an innovative new micro-tunnelling technology to take passengers beneath the famous Amsterdam canals and under the IJ waterway to connect the north and south of the city.
There are eight stations on the 9.7-kilometre route and one of them is situated directly outside the convention center. With up to ten underground trains an hour passing through Station Europaplein, it now takes less than ten minutes to reach Amsterdam's 'Central' railway station from the RAI. Exhibitors and visitors can also easily access other bustling parts of the city from this metro stop.
Adding value
"The new line means we can offer even greater opportunities for conferences and events at our prime location," comments RAI Amsterdam COO Maurits van der Sluis. "Amsterdam is already recognised as one of the best destinations and we host hundreds of world-class congresses, conventions, events and trade fairs each year. The new metro line further enhances our connectivity and supports RAI Amsterdam's plans to create a fertile breeding ground for new and innovative conferences, meetings and meetups."
yahoo