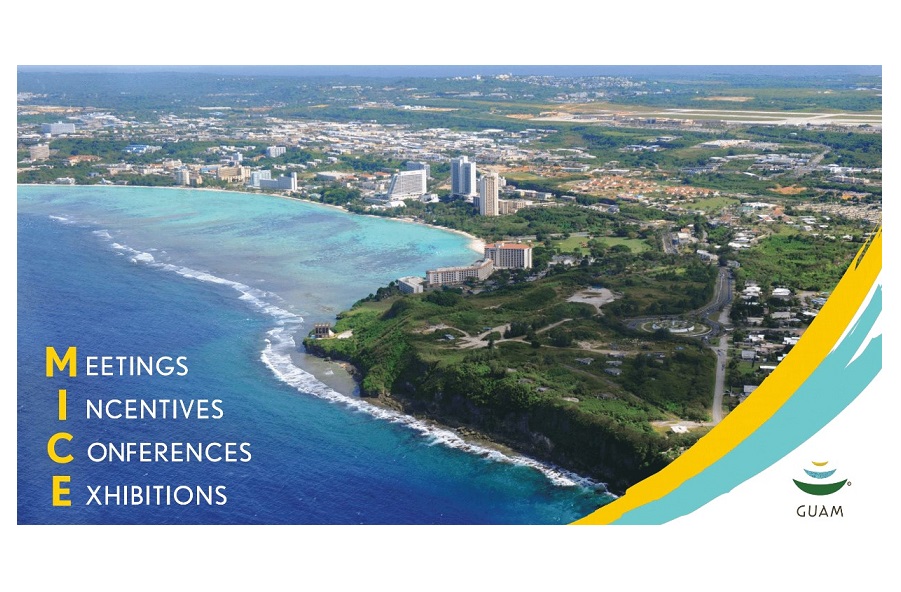 MICE sector discovering all Guam has to offer
The world is discovering Guam – and that it has plenty to offer, especially in the MICE sector.
In just one example of who's going to Guam, the United Nations World Tourism Organization (UNWTO) & PATA (Pacific Asian Travel Association) held their 2016 Annual Conference in Guam which brought many influential industry leaders to the island, and delighted them with all that Guam has to offer.
Until very recently, not many people could have told you where Guam was located, or even what was there. Recent political events, however, have certainly changed that.
With intense global media attention in recent months, many outlets like CNN, the BBC, and others took the time to really look behind the breaking news. What they found and repeatedly reported on was the amazing people, the beauty of the island, the wonderful attractions, and the importance of tourism to its economy.
The stories revealed the special spirit of the nearly 170,000 residents who are predominantly American citizens but who also strongly honor the ancient and vibrant Chamorro culture.
They also unveiled stunning images of the unspoiled, stunning, natural beauty of Guam.
From an economic standpoint, they talked about the growing leisure travel, conference & meeting, and incentive travel market in Guam — propelled not only by its authentic style and unique experience opportunities, but also its modern hotels and convention center and strong technology infrastructure.
Japanese, South Korean, Chinese, Taiwanese, and American tourists and incentive groups have also been enjoying their experiences of Guam.
While Guam has more than 8,860 modern hotel rooms and hotels run by leading brands such as Hyatt, Sheraton, Hilton, and Westin — as well as the new Guam Convention Center at the Dusit Thani Guam Resort — Guam also has its own distinctive local style which creates memorable events and experiences.
Business and pleasure visitors alike can take in outdoor fiestas featuring traditional Chamorro food and festivities like fresh-caught seafood and edible seaweed, traditional dancing, music, and coconut cracking.
Hiking and walking up into the hills of Guam – or "Boonie Stomping" as it's known locally – uncovers gorgeous flora, fauna, and jungle waterfalls. Golf, dolphin watching, and water sports like snorkeling and diving are also among the many activities offering a wide range of incentive options.
Guam has also built a strong technology infrastructure with superfast Wi-fi – bringing together the best of unplugged and fully-connected options and activities.
Guam will once again have a booth at IMEX America #3041 and is anticipating great interest from event planners and buyers from the US, Asia, Australia, and many other regions.