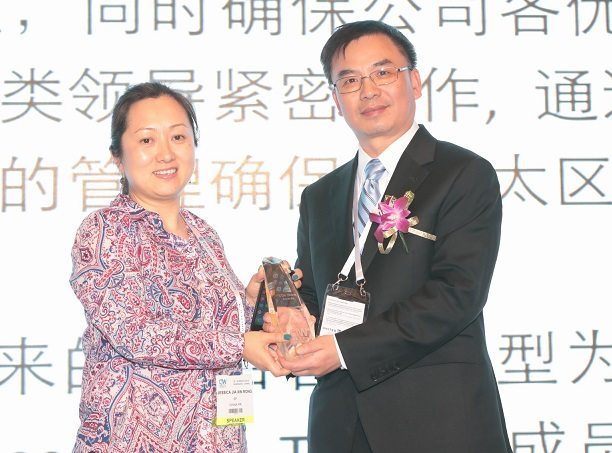 Meet-your-peers session kick-starts Corporate Travel World China 2018
CTW China's attending corporate travel buyers broke the ice in the first networking highlight session of the three-day event. The meet-your-peers session returned after a successful debut last year, aimed at encouraging attendees to actively participate and share their insights and opinions during the conference.
Into its fourth year, CTW China's growing reputation as a stellar industry event for elevating the sophistication of local corporate travel professionals, has its success rooted beyond its carefully curated educational fronts. Avenues to build rapport and camaraderie have been long-standing tenets in harnessing an immersive learning experience for delegates.
Last year's mentorship format proved that delegates benefitted from the collective wisdom of their mentors and assigned groups, with many establishing relationships that lasted beyond the event and weaved into their individual professional and personal networks. More importantly, this introductory session levelled the playing field with new participants assimilating into the event alongside experienced attendees.
Returning to lead the ice-breaker event, Li Lei, Founder of Youli Hospitality Consulting, shared, "Delegates really appreciated this opportunity to get to know and find common ground with one another, sharing their collective challenges and pain points. With this year's buyer profile hailing from diversified industries, everyone comes together with varying degrees of shared experiences but with corporate travel in common. Platforms like this are critical in priming delegates to embrace peer-learning before conference sessions start."
This year's CTW China corporate buyer line-up includes Accenture, Alibaba, Baidu, Bayer China, Cargill, Cordis (Shanghai) Medical Devices, Dell, Herbalife, IBM, Michelin China, Nestle China, Novartis China, Roche Shanghai, Siemens, Volvo Cars, Wanda Group, and many more.
BP's Sourcing Lead GBS Asia Procurement, Jessica Jia Xin Rong was also crowned this evening as CTW China's 2018 Most Influential Travel Manager at the joint Opening Ceremony and Welcome Dinner with IT&CM China at Hilton Shanghai Hongqiao. She was fielded from nominations and endorsement, with the winning decision made by the judging panel comprising of TTG China and TTG-BTmice China's editorial panel, representatives from co-organisers TTG Events and Carlson Wagonlit Travel (CWT) China, as well as industry partners Hospitality Sales and Marketing Association International (HSMAI) Asia Pacific.
Expressed Jessica, "I would like to thank CTW China, TTG Events, Carlson Wagonlit Travel, and the judging panel for the award and recognition of my corporate travel journey, a job I have loved doing for many years. To be able to witness the evolution and advancement of the industry into the age of block chains and artificial intelligence, and to experience the fast growth of the China market, has been a gratifying milestone in my career. The most rewarding part has been the opportunity to meet many amazing people, especially through CTW China.
In addition to the above highlights, buyers also toured the Former French Concession and M50 Art Park as part of the pre-show city tour in partnership with EXO Events.