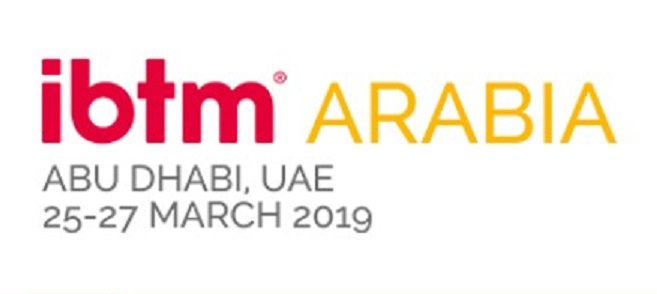 Maximizing the value of exhibiting
If you're due to exhibit at an event, you will want to maximize the value of your involvement, and this is where creating your strategy comes in. This will cover the goals you want to achieve from exhibiting and the steps you should take to achieve them, as Danielle Curtis, Exhibition Director – Middle East, Arabian Travel Market & IBTM Arabia, explains.
What you can achieve as an exhibiting company
A trade event has a captive and targeted audience of people that are there with the intention of discovering new products and services. Lead generation is the obvious objective of participating in B2B events, and should be the number one priority, but there are other opportunities for exhibitors to seize.
The face-to-face nature of a trade event makes it easier to establish a rapport and begin building business relationships, which is an opportunity that should not be overlooked. You have a chance to get to know potential customers first-hand, to learn what the key businesses in the market want and tailor your solutions to their exact needs.
Ultimately, your event activity should support your business and marketing objectives. Take the time to consider how you can use your exposure to leading figures in the industry to help grow your business and move it forward. Inevitably, this will involve research, planning and implementation. You should also set goals for what you want to achieve as an exhibitor.
Because attending an exclusive B2B event is an opportunity to build lasting business relationships, it is a vitally important aspect of doing business anywhere, but especially so in the Middle East, where personal relations are forged before new business deals are arranged. To facilitate relationship building, B2B events involve pre-arranged meetings with pre-qualified buyers and the event process also includes several opportunities for open networking – especially so at IBTM Arabia, which hosts its annual White Party, a spectacular event designed for networking with delicious food and entertainment, to be held in 2019 at the stunning Saadiyat Rotana Resort & Villas. In addition, IBTM Arabia's renowned Discovery afternoon, run in partnership with The Department of Culture and Tourism Abu Dhabi, and usually held on the first day of the event, is a fantastic opportunity to get to know potential clients in an informal atmosphere. The day includes cultural activities and sightseeing and last year featured a trip to the adrenaline-fuelled Yas Marina Circuit and Ferrari World.
Networking is best viewed as a strategic activity for building business relationships that requires pre-planning and research. Do your research to know who's going to be in the room and what you can offer them. Use planning to ensure you reach the people you can help the most, with a clear and compelling message of how you will deliver strategic outcomes.
Know who you want to reach
Identify your ideal customers, because unless you know who you're trying to reach, you don't know what to say to them and your marketing message will be off-key. Event organisers, such as Reed Travel Exhibitions who run IBTM events, have sophisticated matchmaking software that brings together businesses based on their good prospects of working together. Use these systems to identify which of the attendees you are most likely to do business with and then try and learn more about the people you will meet from the business. Read their social media feeds and company profile page. It's a great way to understand more about what might interest them, and you may even glean a piece of information that helps you break the ice at the start of the relationship building process – if you share an interest, that's a great place to start.
Establish your buying points
The core business messages you use to attract customers to your business is generally called your Unique Selling Points or USPs, however event attendees are there to buy, they do not want to be sold to. It's a subtle difference, but if you think from the customer's point of view, you should be setting your UBPs – Unique Buying Points. Determine why they should buy from you and deliver your message in way that is simple to understand and cuts through the clutter of all the other messages they will receive.
Message Delivery
How you deliver your message is almost as important as the message itself. Think about the personalities of the people you are communicating with. What sort of people are they? What will grab their attention? Will they be more responsive to hard copy print material or digital presentations sent as follow up? These decisions are vital in creating the right brand experience and making your business memorable.
Support Activity
Take full advantage of any opportunities to increase awareness of your brand and your presence at the show, using the organizer's promotional and educational platforms to stand out. Hone your exhibitor profile on the event's website, get involved in any newsletters produced and ask what PR opportunities are on offer so that you can submit press releases and comments.
Additionally, use your own media channels. Promote your presence at the show via self-activated PR and newsletters, post on social media about your presence at the event and email your database to keep your subscribers up-to-date. Create a constant flow of amazing content across all your channels and you will have a powerful support mechanism that will help you achieve your exhibitor goals.
For more information on how to maximize the value of exhibiting, please get in touch, we're happy to help.
eTN is a media partner for IBTM.