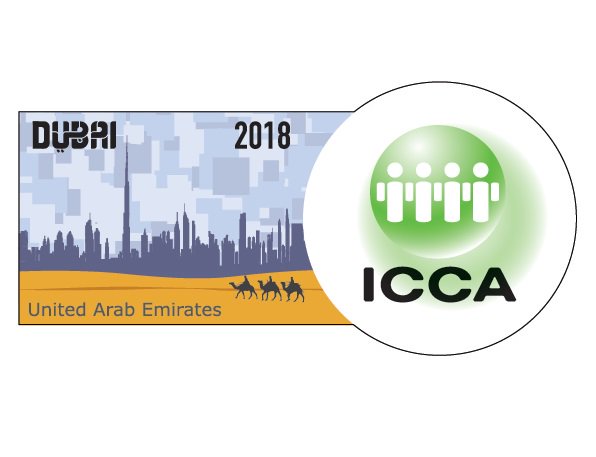 Dubai hosts International Congress and Convention Association's event
The International Congress and Convention Association (ICCA) is hosting its 57th chapter in Dubai. Running till November 14, the four-day conference is being attended by over 1,150 senior industry professionals and association meeting planners from across 75 countries.
Congress delegates have descended on the city from across the world to experience a dynamic program of education, networking and business opportunities. ICCA and Dubai Business Events have collaborated to create an exciting offering of forward-thinking education sessions, site visits to Dubai's most innovative enterprises and a social program showcasing the best of Emirati cultural delights and local hospitality.
Welcoming delegates to the congress, His Excellency Helal Saeed Almarri, Director General, Dubai Tourism, said, "Business events are a crucial part of not only our tourism strategy, but our wider economic development. Whether through the year-round calendar of home-grown trade shows or major congresses like the ICCA congress that we successfully bid for – we understand and use the power of meetings and conferences to facilitate the rapid transition to a knowledge economy, and to grow scientific advancement and key industry sectors in Dubai and the UAE."
Nina Freysen-Pretorius, President, ICCA, said, "I would like to once again thank ICCA for selecting Dubai to host this congress, and to the Local Host Committee and all stakeholders involved for their role in planning. Our thanks also go to all the sponsors and supporting organizations of this event. The number of international association meetings has doubled every ten years since the establishment of ICCA 55 years ago, and we have identified the Middle East as an important growth area. In fact, we now have a dedicated seat for the region on our board, a permanent regional director, and this is our first annual congress in the Middle East. We have also noted that the Dubai Association Centre is playing a significant role in growing global associations. In addition, we look forward to Expo 2020 Dubai, because when new ideas and people connect, our industry grows."