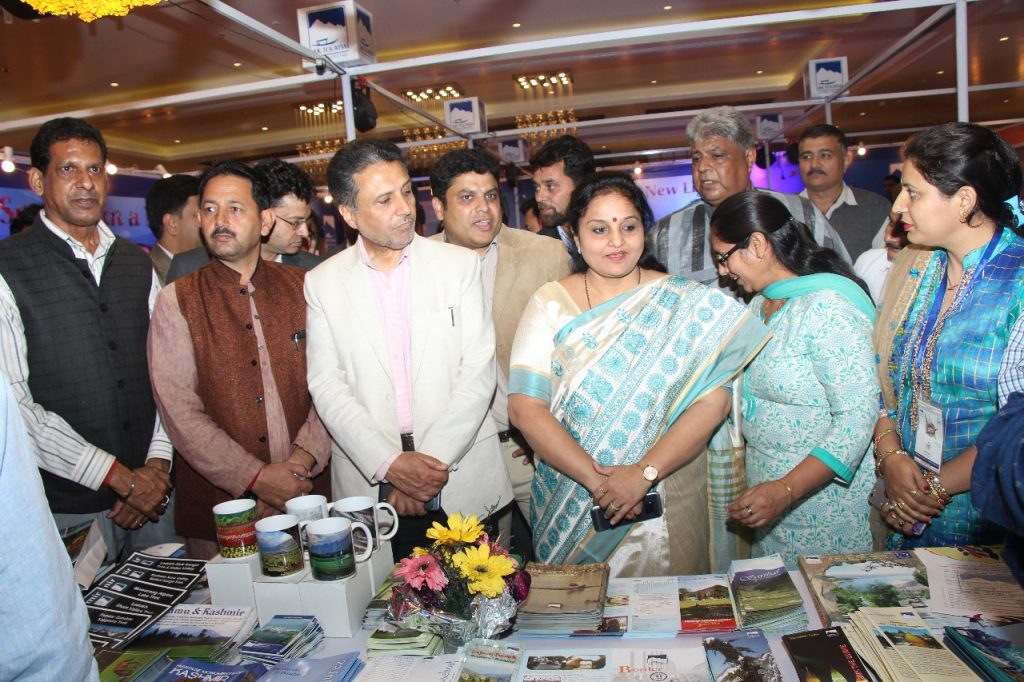 India Travel Mart opens in Jammu, Kashmir
India Travel Mart opens in Jammu, Kashmir
A three-day India Travel Mart opened in Jammu in the Kashmir region today on November 10. It was inaugurated by Ms. Priya Sethi, the State Tourism Minister.
Ms. Sethi said that the government was keen to promote tourism, and new products were being developed to cater to visitors. She also said that more and more facilities will be added in the days to come.
In recent years, Jammu, the winter capital of the state, has seen many developments. The city also attracts pilgrims who visit the cave shrine of Mata Vaishno Devi. A pilgrimage to the Holy Shrine of Shri Mata Vaishno Devi Ji is considered to be one of the holiest and is popular the world over. It is said that Shri Mata Vaishno Devi Ji resides in this holy cave which attracts literally millions every year.
Efforts are being made to prolong the visit of the pilgrims and encourage them to see other places as well.
The Travel Mart event is being held at The Ramada Hotel.