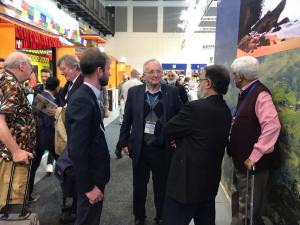 Formed at ITB: Special interest group on Child Protection Through Tourism
Many tourism stakeholders, both from the private or public sector were disappointed when the new secretary-general of the United Nations World Tourism Organization (UNWTO), Zurab Pololikashvili, canceled the annual meeting at ITB of the World Tourism Network on Child Protection. The group had met since 1995 at every ITB.
This disappointment, however, turned into a good day on Friday when it comes to child protection after all. Not only did SKAL International sign THE CODE, but the first meeting of a special interest group on child protection met at ITB Berlin today. This special interest group for child protection was formed under the umbrella of the International Coalition of Tourism Partners (ICTP).
Juergen Steinmetz, chairman of ICTP and publisher of the eTN Group of publications, is a long-time member of this group and responded to UNWTO's cancellation in forming a special interest group on child protection. This group and those interested in child protection today met in Berlin at ITB. The event was hosted by Deepak R. Joshi, CEO of the Nepal Tourism Board, at their stand.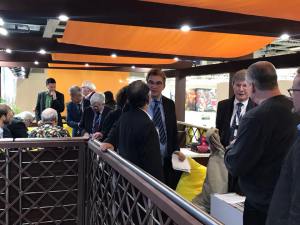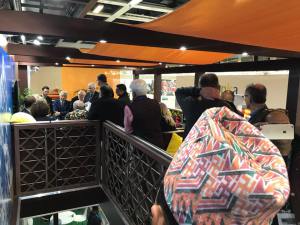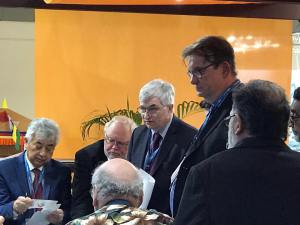 Steinmetz said: "I am very pleased to see such a great response to our call for a meeting here at ITB. I would like to thank our friends at the Nepal Tourism Board for their support in hosting our meeting today and hope this will be only one of many more.
"We will provide our own stand at the Arabian Travel Market in Dubai and IMEX in Frankfurt for the Special Interest Group on Child Protection to meet.
"I hope the new UNWTO leadership will cooperate with our effort on this important initiative. I am pleased to hear child protection will be on the agenda set by the UNWTO Secretary-General for the upcoming executive council meeting of the Americas.
"Finally, I am encouraging anyone wanting to add to our initiative or send us statements, best practices, and news on child protection to do so. It's important for the world to stay informed and allow good initiatives to be repeated."
Joanna Rubinstein from Childhood USA related: "There is a great momentum after the Solutions Summit to End Violence Against Children in Stockholm last month. Around 60 governments participated in the meeting that was hosted by the Swedish government and the Prime Minister and HM Queen Silvia, the founder of Childhood. Also the DSG of the UN, Amina Mohammed, joined the meeting together with the new heads of UNICEF and WHO.
"As a board member of the Global Partnership to End Violence Against Children, I convened a Private Sector Roundtable with 12 companies and the listed UN representatives. Our new board member is the CEO of CWT, Kurt Ekert, who joined the Roundtable and spoke in the plenary.
"The private sector engagement in ending all forms of violence against children is crucial for the achievement of the SDGs. Therefore, using the opportunity of the ITB to meet and discussing child protection in travel and tourism is a good way to complement the other international and local efforts and to advocate for action."
37 tourism leaders registered for the meeting today, among them Dorothy Rozga; Professor Geoffrey Lipman, president ICTP and SUNx, Executive Director of Ecpat in Bangkok; Mechtild Maurer, CEO of Ecpat Germany; Damien Brosnan, program manager of The Code; Hala El Khatib, executive director, Egyptian Tourism Federation; Kiran Yadav, Vice President, International Institute for Peace Through Tourism in Mumbai India; Shiraz Poonja from Uzbekistan; Abdas Davoodi from Iran Air Frankfurt; Richard Payne, Fraport; Olly Wheatcroft, the Sunx Program; Laura Sanna, Travel Safety Manager, WYSE Travel Confederation; Andreas Mueseler, Ethics and Tourism; Abraham John from Travel News Digest in India; Gundo Sanders from Medien Marketing; and Michael Seipelt from eTurboNews and Business-Travel German language editions.
ICTP had invited UNWTO Secretary-General Zurab Pololikashvil or a representative of UNWTO to attend this meeting, but no response was received.
By becoming a member of The Code, SKAL joined industry leaders when it comes to responsible tourism. The Code (short for "The Code of Conduct for the Protection of Children from Sexual Exploitation in Travel and Tourism") is a multi-stakeholder initiative with the mission to provide awareness, tools, and support to the tourism industry to prevent the sexual exploitation of children.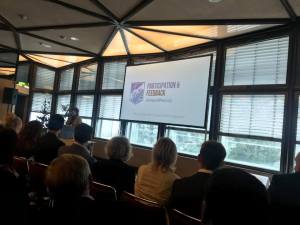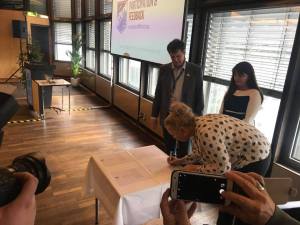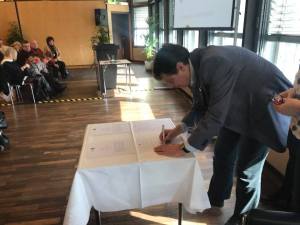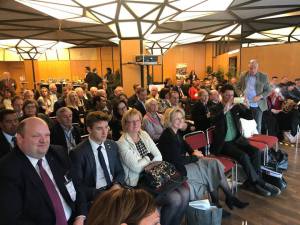 The commercial sexual exploitation of children involves the buying and selling of children under 18 years of age for sexual purposes. Sexual exploitation of children in tourism, child sex trafficking, the prostitution of children, and child pornography are all forms of this crime.
Commercial sexual exploitation of children in travel and tourism often takes place in hotels and uses other travel infrastructure. That's why The Code believes that working with responsible tourism companies is a powerful way to keep children safe and prevent these crimes.