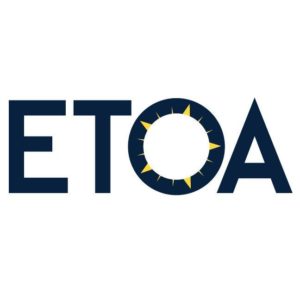 European tour operators network at exclusive event
Owing to its size, GEM will showcase a wide range of market segments, from Luxury and Cultural to Student, Youth, Value and Adventure – all will be covered at its B2B networking event.
Participants are invited to take part in a conference the day before, which will focus on the latest trends and innovations in Chinese tourism to Europe, and they can attend a glamorous Gala Dinner the following night.
GEM, the European tourism association's member-exclusive B2B networking event, matching tourism suppliers with global, European and domestic tour operators is set to facilitate 20,000 one on one meetings this year. The matchmaking workshop is 30% larger than it was in 2016, owing to an injection of one hundred tour operator buyers from China who are in London as part of the World Bridge Tourism project.
The event will involve 1,000 participants, each following a personally-tailored itinerary of relevant, pre-arranged appointments. Buyers remain seated at tables and suppliers circulate to meet them on a 12-minute cycle. It is a highly time-efficient way for buyers and sellers to meet current and prospective business partners, whom they would otherwise have to travel extensively to see. It will completely fill the largest pillar-free ball room in Europe, ¾ the size of a football pitch, at the Intercontinental London – the O2, located in Greenwich next to the O2 arena.
ETOA, CEO, Tom Jenkins, said: "The combination of GEM and World Bridge Tourism will bring together the most potent group of professional tourism buyers we have ever hosted. Together they represent over £12 billion of expenditure on hospitality, transport, visitor attractions and other goods and services consumed by tourists."
Mike Hobbs, The Group Company, a regular GEM participant, concluded of the event: "A great opportunity to re-establish existing relationships, and make new contacts, at an expertly arranged event, with carefully timed appointments."