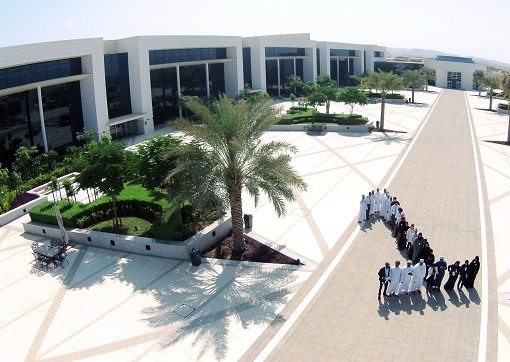 Over 3/4 million visit Oman's convention center in year one
It is just the beginning for the Oman Convention & Exhibition Center, and already the venue has welcomed nearly a million people in its inaugural year. Coming in the future, they have successfully won bids for 11 major regional and international conferences with the support of the local authorities and organisations in Oman such as the Oman Convention Bureau, Oman Air, OAMC, Hotels, Destination Management Companies, Professional Conference Organizers, Omran and various local associations. OCEC is working diligently on international bids for events scheduled as far ahead as 2024.
The Oman Convention & Exhibition Center (OCEC) is pleased to celebrate their first year of business on 10 October 2017. To date, OCEC has hosted 101 events and welcomed over 750,000 visitors who have attended a variety of events and helped to boost the local economy.
OCEC inaugurated the opening of the first phase; 22,000sqm of exhibition space, last year with their first event, Infra Oman organised by Al Nimr Expo. The event was such a success with increased demand that InfraOman is back again to the same venue for the 7th International Exhibition for Infrastructure & Industrial Projects, marking OCEC's 101st event on its first anniversary on 10 October.
Much more is to come, as December will feature OCEC's first international events with the ACI Airport Exchange 2017 (Conference and Exhibition), bringing the world's airport community to the Gulf for the largest event in the Airport Council International's calendar, and just ahead of the anticipated opening of the new Muscat International Airport. This will be closely followed by the second UNWTO/UNESCO World Conference on Tourism and Culture, which places Oman's rich heritage in the world's spotlight as over 65 ministers from around the globe have confirmed their attendance.
Trevor McCartney, General Manager of Oman Convention & Exhibition Center, says: "I am delighted to be able to welcome Salim Al Hashmi, General Manager and the team at Al Nimr International Exhibition Organisers back to OCEC and wish them a successful event and we look forward to many more years of collaboration ahead."
This marks a milestone as OCEC is set to unveil yet another phase that is to launch soon and includes a tiered theatre with 3,200 seats, a 450-seat auditorium, two ballrooms for banquets for up to 1,200 guests, 20 meeting rooms with a capacity of up to 360 delegates, hospitality suites and a VIP pavilion.
The precinct includes a JW Marriott Hotel (five star) linked to the Convention Center, Crowne Plaza Hotel (four star) which represent 600 hotel rooms in total The OCEC precinct is a key component of Madinat al Irfan – the stunning new urban lifestyle development being developed by Omran (Oman Tourism Development Company), the master developer for OCEC and many other tourism projects in Oman.