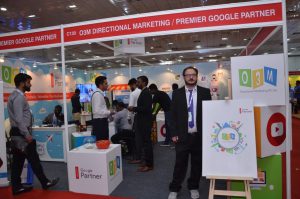 Chennai edition of TTF concludes on a positive note
The opening event of TTF 2018 series, India's biggest travel show network, concluded its first leg in Chennai on an optimistic note.
Close to 150 exhibitors from 8 countries and 21 Indian states and union territories showcased their destinations and varied tourism products in beautifully appointed stalls and pavilions. The three-day travel show also attracted excellent response with more than 1,500 trade visitors, and over 6,000 walk-in visitors conducting business under one roof.
The show had official participation from the State Tourism Boards of Andaman & Nicobar, Bihar, Delhi, Goa, Gujarat, Himachal Pradesh, Jharkhand, Kerala, Madhya Pradesh, Tamil Nadu and Uttar Pradesh.
Many other Indian states and union territories such as Haryana, Jammu & Kashmir, Karnataka, Maharashtra, Odisha, Puducherry, Punjab, Rajasthan, Telangana and West Bengal were represented by travel suppliers.
Apart from the National Tourist Organisations of India and Nepal, other countries such as China, Dubai, Iran, Maldives, Singapore and Thailand were represented by Destination Management Companies (DMCs), travel operators and hotel brands.
Placing their best foot forward with a good presence were exhibitors like Indian Railway Catering and Tourism Corporation (IRCTC), Showcase Munnar Association For Responsible Tourism, JMD Heritage Lawns (Sadda Pind), Southern Travels, Vythiri Village, The Tamara Coorg, The Royal Adventure Ladakh, Yeti Airlines Domestic, etc.
The event was inaugurated by Shreevats Sanjay, Regional Director (South), India Tourism Chennai Office, along with Ashok Kumar Singh, IAS, Director Tourism, Government of Bihar.
Speaking at the inaugural ceremony, Sanjay said, "Fairfest Media made the right decision to prefer the travel hub of Chennai as the city to start off with the TTF 2018 series. Diverse travel trade suppliers from across India as well as foreign countries ensured their presence at the recent edition. The trust and support of exhibitors goes on to reiterate that TTF is the most effective and countrywide platform for marketing and promotion of travel products and services."
Highlighting the role of the Host State he highlighted, "The state of Tamil Nadu is ultimately going to be the biggest beneficiary from TTF Chennai. India's biggest travel show network – TTF not only connected the dots among travel buyers and suppliers, but it also played a key role in showcasing the capital city to the travel trade. Good networking and business was capitalised at this edition and these business tie-ups will go a long way in bringing mutual benefits for all travel destinations. Overall, I found TTF Chennai to be a great success and wish good luck to the organiser."
Simultaneously, Singh also shared that TTF Chennai served as an ideal platform to exchange business ideas, trade news, and keeping abreast with recent travel trends. "The travel show also provided an excellent promotional opportunity for marketing different travel products. It is only at TTF that we get an opportunity to interact with travel agents, tour operators and also, officials from other states. This knowledge sharing in turn brings awareness about good practices and success formulas that can be adopted going forward."
Nepal was the Partner Country at TTF Chennai 2018 and since years, TTF has been a very important travel exhibition for them. Khem Raj Timalsena, Officer, Tourism Marketing and Promotion, Nepal Tourism Board remarked, "The Nepal Tourism Board has been associated solely with TTF for a very long time now. We don't participate in any other trade show as TTF serves all our objectives and is value for money. TTF has been the biggest trade fair in India which makes it all the more important platform for Nepal Tourism. In the future as well, TTF will continue to remain a must-exhibit travel event for us."
In a first, Google Premier Partner joined hands with TTF Chennai to educate the travel trade on how digital can assist in scaling up business and enhance visibility to digital consumers at the key moments of their purchase decision.
O3M Directional Marketing (Google Premier Partner) saw an overwhelming response to their workshop on Day 1 of the travel show. The session outlined the paradigm shift in the behaviour of new age travellers and how they increasingly prefer online over other traditional mediums to plan and book their travel.
Digital is the best way to scale and market the campaigns, said Rob Peck, Director of Client Services at O3M Directional Marketing (Google Premier Partner) while conducting the workshop. He reiterated that understanding the requirements of the online customers is critical to the growth of one's travel business.
On the other two days as well, the booth of O3M Directional Marketing (Google Premier Partner) at TTF Chennai was flooded with queries. "For us, TTF Chennai has been an extraordinary experience as we saw serious engagements from travel trade stakeholders at our stall. It's good to see that trade is curious and eager to learn on the digital marketing front. All the attendees and delegates who interacted with us were more than satisfied," exclaimed Peck.
TTF Chennai was supported by travel industry bodies like Travel Agents Association of India (TAAI), Outbound Tour Operators Association of India (OTOAI), Adventure Tour Operators Association of India (ATOAI), Association of Domestic Tour Operators of India (ADTOI), Indian Association of Tour Operators' (IATO), IATA Agents Association of India (IAAI), SKAL International and Enterprising Travel Agents Association (ETAA). Travel News Digest was the Official Publication of the event.
Next, the TTF 2018 series will be held at Bengaluru from February 23-25 at Palace Grounds, Tripuravasini (Near Mekhri Circle). Thereafter, it will move to TTF Kolkata from July 6-8 and Hyderabad from July 13-14 respectively. The series will conclude with West India editions of TTF covering Ahmedabad (September 7-9), Surat (September 14-16), Pune (September 28-30) and Mumbai (October 5-7).
Fairfest Media Limited, the organiser of TTF, OTM and BLTM branded travel shows has strengthened its unparalleled lead as India's No. 1 Travel Show Organiser, with about half the market share.
While OTM is the largest travel show in the Asia-Pacific region; BLTM stands out as a one-of-its-kind travel show specialising in Business, MICE and Luxury travel segments.
For more information on TTF visit – http://www.ttfotm.com/