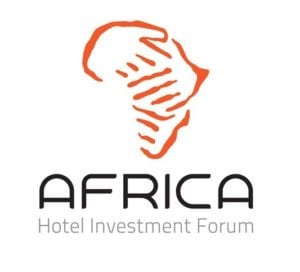 CEOs will share personal secrets of success at Africa Hotel Investment Forum
Africa Hotel Investment Forum (AHIF), has unveiled a much-anticipated, packed agenda with leading figures from across the sector ready to reveal their personal paths to success.
This year's AHIF being staged in Nairobi, October 2 – 4, will cover every aspect – from the impact of macroeconomics to the hard detail of building a thriving business, plus unique networking opportunities with leading CEOs.
AHIF, which is supported by Kenya's Ministry of Tourism and Wildlife and its Tourism Finance Corporation (TFC), is attended by international hotel investors, business leaders and politicians. It has a proven track-record of driving investment into tourism projects, infrastructure and hotel development across Africa.
In the first week of October, Kenya will show itself off to the world with an unprecedented week of tourism promotion. As well as hosting AHIF, it will stage a range of events, including the Magical Kenya Tourism Expo (MKTE), the largest travel trade show in East Africa, and it will announce a package of measures to incentivise investment.
Matthew Weihs, Managing Director of Bench Events, AHIF's organiser, said: "There could not be a better time to be in Nairobi. All the key players will be there. It's a chance to do business, strike deals, and network like never before."
The conference tone will be struck by a welcome from Fatuma Hirsi Mohamed, principal secretary in the Kenyan Ministry of Tourism and Jonah Orumoi, Managing Director, Tourism Finance Corporation (TFC). They will highlight a range of new government initiatives to incentivise investment.
Daniel Silke, director of the Political Futures Consultancy will give the macroeconomic overview, explaining the main geopolitical and demographic trends shaping the future of various African countries. He will be followed by Tom Mundy, head of advisory, sub-Saharan Africa, JLL, on the real estate cycle and its effect on investment.
An update on hotel performance in Africa will follow from Thomas Emanuel, director of business development, STR. He will shed insights into hotel room rates and levels of occupancy in different cities across Africa.
Briefed and ready for discussion, the first morning's networking roundtable sessions will cover topics such as the rise of African brands; growth of various segments (eg: mixed use, aparthotels, leisure), the nuances of the continent's diverse regions, best practices in hotel development, and some of the industry's leading challenges such as developing talent for the industry. On each table will be a leading CEO, expert or senior executive from the relevant field to lead the discussion.
The morning's roundtables will be followed by a networking lunch while a select group of CEOs will visit the State House.
In the afternoon, further roundtable sessions will cover operational issues such as human resources; security; women in leadership and management contracts/ franchises – again, all led by industry experts.
Then an enlightening session will take place on growing an African brand, with Cedric Guilleminot, CEO of the hugely successful Onomo Hotels and professional investor, Ilaria Benucci. The conversation will be led by Nick van Marken, one of the most respected consultants in the hospitality sector.
A regional leader's panel will discuss organic growth versus acquisition with Alex Kyriakidis of Marriott International, Olivier Granet of Accor Hotels and Ignace Bauwens of Wyndham Hotel Group.
On Wednesday, October 3, tourism trends in sub-Saharan Africa will be explored before a one-to-one interview with Christopher J Nassetta, President and CEO, Hilton, who will shed some light on the strategies for the brand's growth in the region.
AHIF would not be complete without the annual hotel pipeline report from W. Hospitality Group, a revealing exposé on who is building what – information that every investor and hotel development executive should be aware of.
This will lead into a penetrating discussion with Najib Balala, Cabinet Secretary, Kenyan Ministry of Tourism and Wildlife, which, amongst other things, will examine the challenges of making an African destination appealing to international investors.
That day's closing roundtable sessions cover development-oriented topics such as: conversions and renovations; project delivery best practices; the "real" cost of development, and value of design, followed by regional focus groups.
A finance forum will kick off Thursday's activity, addressing some of the key questions on raising capital for hotel projects and investor sentiment, followed by an exploration of the role of tourism in conservation.
Other highlights will include an in-depth look at an exciting new project and a one on one interview with James Hogan, Executive Chairman, Knighthood Capital, now a serious investor, who was previously President & CEO, Etihad Aviation Group and before that President & CEO, Gulf Air.
The conference business ends with a star interview – Federico Gonzales-Tejera, President and CEO of the Radisson Hotel Group.
Related
yahoo