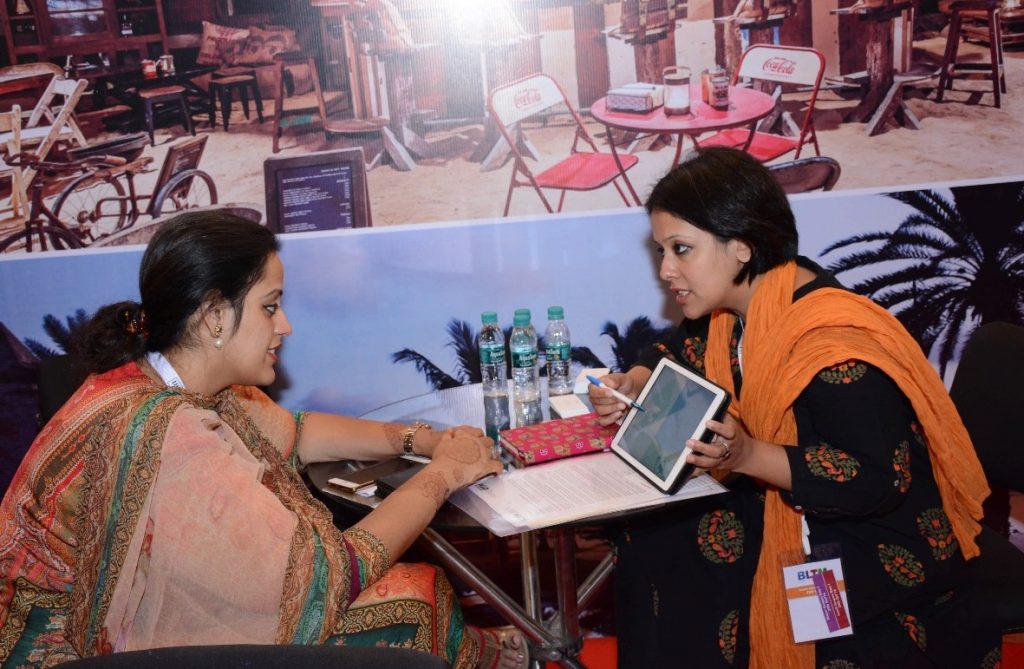 Business and Luxury Travel Mart sees Sri Lanka focusing on India
Business and Luxury Travel Mart sees Sri Lanka focusing on India
Sri Lanka Tourism is working hard to promote travel from India to its island nation. Island tourism and airline officials attending the ongoing Business and Luxury Travel Mart (BLTM) at the Hyatt Regency in Gurugram, NCR Delhi, highlighted the reasons why business, corporate, and MICE traffic should go to Sri Lanka from India.
The wedding and incentive groups industries are regaining in numbers, and Sri Lanka's national airline has 133 flights a week from 14 destinations, enabling people from many cities to enjoy the country's attractions. Promotion of Ramayana tours is also high on the list, as there are some 50 places connected with Sita, wife of Lord Rama, worshipped by Hindus that would be of interest to tourists.
Peru is another country wanting to boost upmarket travel from India, where visitor numbers have grown from about 4,000 to 7,000 with even more growth expected. Indian tourists want to see newer places, and they also tend to stay longer when they visit. Peru has become a stand-alone destination in recent days, said Aromica Bhattarcharya, a specialist in tourism from a commercial office in Peru.
Taiwan was at the BLTM promoting its convention business, as was Hola China, which is seeing more corporate inquiries for Beijing and Shanghai. Shreya Barbara from Landscape Safari, Guwahati, was creating awareness about North East, while Deveendra Kumar of Treebo Hotels said there was much interest from within India and abroad.
This year the BLTM saw a 75 percent increase in new corporate buyers and 80 percent increase in new hosted buyers from travel trade agents.
BLTM is focused on sellers from private business, the MICE industry, and luxury travel from all over the world, as well as educational aspects. The 2-day event ends today, October 27, 2017.