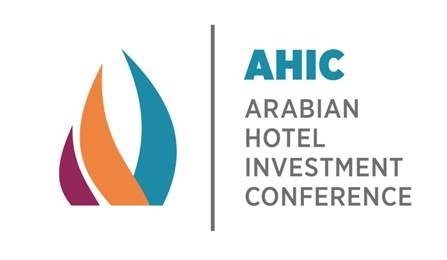 AHIC 2018: Modern leaders, investors and hoteliers gather at annual hotel investment event
The Arabian Hotel Investment Conference 2018 (AHIC) will provide unique insights into modern leadership, forward-thinking investment and new operating models via a stellar line-up of speakers confirmed for the annual gathering for the Middle East's hospitality investment community.
Taking place from 17-19 April 2018 at the purpose-built AHIC Village in the grounds of the Waldorf Astoria Ras Al Khaimah, UAE, this 14th edition of AHIC promises to address the critical issues of innovation, leadership, destination development and industry disruptors amid the macroeconomic outlook from the investors' perspective.
The event will attract 700 hotel investors, major developers, leading financiers, and C-level hotel executives to attend three days of content, networking and events, including live-on-stage interviews with some of the world's most respected businessmen and hotel leaders and the first AHIC Global Project Showcase, featuring hospitality investment opportunities from around the world.
Held in partnership with Ras Al Khaimah Tourism Development Authority (RAKTDA), AHIC 2018 will be inaugurated by His Highness Sheikh Saud Bin Saqr Al Qasimi, UAE Supreme Council Member and Ruler of Ras Al Khaimah, who will give a keynote opening speech. His Highness will reveal further insights into the Strategy for Ras Al Khaimah, one of the world's fastest growing tourism destinations, and share anecdotes that will inspire fellow leaders at AHIC.
Haitham Mattar, CEO of Ras Al Khaimah Tourism Development Authority commented:
"We are looking forward to showcasing Al Marjan Island at AHIC 2018 and to taking part in the dynamic conference programme.
Tourism is one of Ras Al Khaimah's most important economic sectors and is considered a key engine for continued GDP growth and job creation. Our decision to support AHIC 2018 comes at a pivotal time in our three-year Destination 2019 Tourism Strategy, which aims to attract one million visitors by the end of 2018.
To accommodate this growth in visitors, Ras Al Khaimah Tourism Development Authority is providing potential investors with a range of innovative opportunities to develop stand-out properties across the emirate. We have considerable opportunities within several development projects, including Al Marjan Island, which has been earmarked for an additional 16 hotels by 2025."
His Highness' welcome will be followed by a keynote interview with one of the Middle East's most respected businessmen, His Excellency Mohamed Alabbar, Founder & Chairman, Emaar Properties, who has not only played a critical role in establishing Dubai's reputation as a tourism hotspot but is also renowned for his entrepreneurial outlook and passion for digital disruption.
His Excellency Mohamed Alabbar said: "With its natural setting, diverse attractions and a fast-evolving hospitality infrastructure, Ras Al Khaimah is setting new milestones in the industry, and evolving as one of the popular tourism hubs in the region. AHIC 2018 will put the spotlight on the emirate and drive inward investments, and underline the diversity of tourism offerings that our nation presents to the world. Through the Conference, which discusses future trends, we can collectively contribute to strengthening the prospects of the tourism and hospitality sectors, and unlock their true potential."
Jonathan Worsley, Chairman of Bench Events and Co-Founder of AHIC, said: "We are delighted and proud to open AHIC 2018 with insights from two such respected business leaders. I've no doubt the contributions from His Highness Sheikh Saud and His Excellency Mohamed Alabbar will set the scene for highly relevant debate and discussion around the all-important topics of leadership and innovation as they impact the global hospitality investment industry."
AHIC 2018 will also bring some of the world's leading hotel CEOs to Dubai for a 'Global CEO in the Hot Seat' series; Keith Barr, Chief Executive Officer, IHG; and Pierre-Frédéric Roulot, CEO, Groupe du Louvre.
Ahead of his session at AHIC, Keith Barr said: "This will be my first time at AHIC and I'm delighted to have the opportunity to be on stage to talk about our industry and IHG's role within it. I'm going to be talking about a range of things, but will be focusing on the way that digital and technological evolution has transformed the way in which we can deliver a truly personalized experience for our guests."
"The hospitality industry has experienced a great deal of change in recent years, not least in terms of the constantly evolving consumer environment and the rapidly changing digital and technological landscape. I don't necessarily see any one element challenging the industry more than it has done in previous years, but it's a case of the industry needing to continuously adapt, evolve and innovate during 2018. This isn't an industry where you can sit still for one moment; it's highly competitive and it's vital that we are as nimble and agile as possible."
Commenting on what he forecasts to be the biggest disruptor to the hospitality industry in 2018, Federico J. González, President & CEO, Radisson Hotel Group, said: "There's no single aspect or issue that I see as being unique. The trend of disruptions and other macro and micro economic challenges will continue. As a leading hotel company, we need to be ahead of the curve and focus on delivering memorable moments. We need to be able to respond faster and better to customer needs. At Radisson, we want all of us to be obsessed with customer. That's the ultimate essence of hospitality and our business."
"We need to have relevant and meaningful innovation at all levels of business. We need to support and enhance a customer journey from A to Z, which makes sense to the customers directly. Brand, Product, Commercial & Marketing activities, Communication and Operations, all need to be aligned to serve one purpose – 100% Guest Satisfaction."
The CEOs behind some of the industry's hottest new brands will also take to the stage, including Christoph Hoffmann, Chief Executive Officer, 25hours Hotel Company, Amar Lalvani, CEO & Managing Partner, Standard International; and Michael Bisordi, Owner – Tungsten Partners and Partner – Ace Group International.
Christoph Hoffmann, who recently entered into a strategic partnership with global hotel giant Accor to further develop his brand, 25hours, said he forecast more mergers in the industry.
"In most markets, the number of hotel rooms is increasing and we still see mergers and new brands – especially in the lifestyle segment – arising. A CEO nowadays must be open for structural changes and not so much focus on the mere product to succeed," said Hoffmann.
Commenting on the skills a hotel industry CEO needs to success in 2018, Amar Lalvani said: "Stop thinking like a hotel company CEO. It's a very insular industry with insular thinking. Think more creatively and move more quickly. Watch other sectors. Alternative accommodations, shared office, ride sharing. Understand how the next generation lives, stays and plays in order not to become a dinosaur."
Michael Bisordi, who launched the Ace Hotel chain in US, said that he believes investors should "focus inward" and look at an asset on a local level, rather than as a brand.
"Our intent primarily is to create within the four walls of the building an 'instant classic'," said Bisordi.
"In a way we feel this actually transcends the concept of a brand. We feel that the development of the property to be the draw, more so than any brand, is where the industry is going. Customisation is an increasing trend and is a reaction against the wave of expansion of relatively homogeneous hotels in the latter half of the 20th century," added Bisordi.
Meanwhile, the investor's perspective will be represented by the Middle East's leading hotel owners including Alain Debare, Chief Executive Officer, Action Hotels; Samih Sawiris, Chairman, ORASCOM Development; Jalil Mekouar, Chief Executive Officer – Hotels, Majid Al Futtaim; Sanjeev Agarwala, Chief Operating Officer – Hospitality and Investment, Al Habtoor Group; and Dr Badr Al Badr, Chief Executive Officer, Dur Hospitality.
Commenting on how he sees the current operating environment, Alain Debare said: "Taking a wide lens, the hotel sector we have grown to know, is in a shift. A big shift. In recent months, we have witnessed a flurry of multi-billion dollar M&A activity. The reality is, this has taken Top Team attention away from core brand operations."