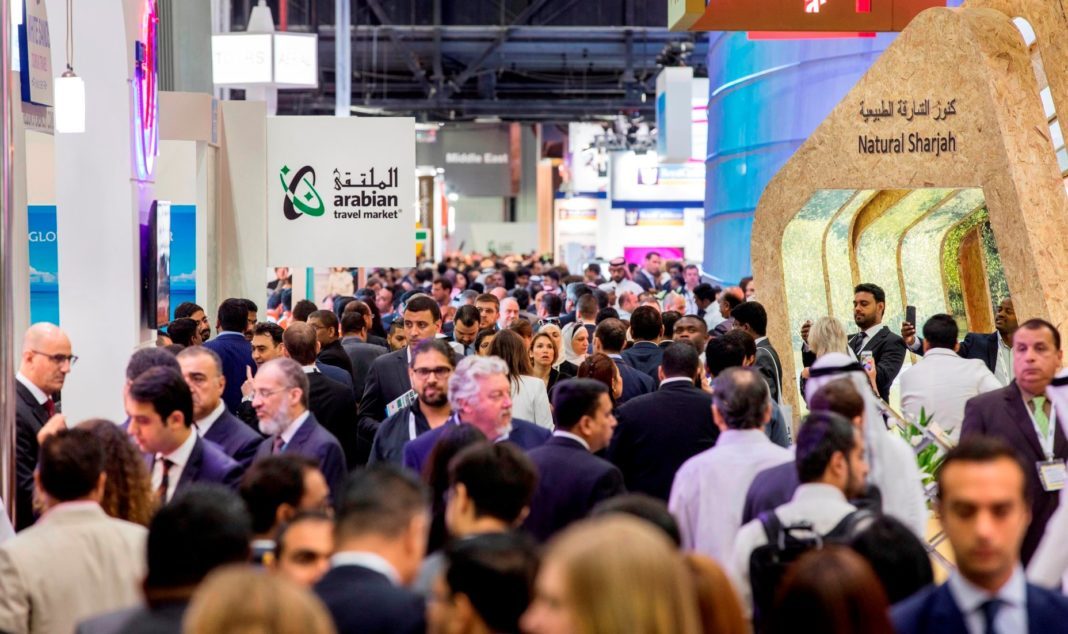 European visitors to GCC to increase 17% by 2020
Arrivals from Europe to the GCC will increase 17% over the period 2018 to 2020, driven by extra flights, routes, competitive fares, and the rising number of mid-market hotels throughout the region, according to the latest data published ahead of Arabian Travel Market 2018, which takes place at Dubai World Trade Centre from April 22-25.
According to Arabian Travel Market's research partner, Colliers International, as many as 24.6 million EU residents will travel to the GCC between now and 2020, an additional four million travellers when compared to figures for 2015 – 2017.
The UAE and Saudi Arabia continue to be the preferred GCC destinations for European visitors, together they are on track to welcome 81% of the projected business and leisure travellers. The UAE is expected to receive 14.5 million, Saudi Arabia 5.4 million, Oman 2.21 million, Bahrain 1.72 million and Kuwait 738,000, by 2020.
Simon Press, Senior Exhibition Director, ATM, said: "Historically, Europe and the GCC have enjoyed excellent travel and tourism links. Building on this, over the next three years, EU arrivals to the GCC will increase and we will see this in both the leisure and business segments.
"While European tourists have previously travelled to the GCC for its luxury resorts, the growing numbers of millennial travelers, middle-class tourists and corporate travellers on a budget, are slowly changing traditional market trends, as is the growth in affordable, mid-market hotels combined with an increase in low-cost flights."
Besides Emirates' new route to Stansted airport in the UK, flydubai is scheduled to start flying to Krakow in Poland this month, further extending the carrier's Eastern and Central European network, to 24 destinations, including Belgrade, Bratislava, Bucharest, Prague, Skopje, Sarajevo and Sofia.
Furthermore, GCC hotel developers have turned their attention to quality mid-market properties with Dubai and Riyadh now home to a collection of four-star hotels flagged by names such as Aloft, Centro and Studio M. This growth will continue with a 19.1% compound annual growth rate (CAGR) forecast in four-star development between 2018 and 2020.
In terms of the outbound market potential, this year ATM welcomes more than 100 European exhibitors to the show, with names such as Atout France, Hard Rock Hotel London, the Slovenian Tourist Board, Tourist Office of Spain, Austrian National Tourist Office and Czech Tourism Authority participating.
Figures from ATM 2017 show the number of delegates, exhibitors and attendees interested in doing business with Europe increased by 147% between the 2017 edition and the previous year, with the number of delegates arriving from Europe, up by 8%.
Colliers data indicates GCC travel to Europe will grow 36% over the next three years, with a forecasted 8.5 million GCC residents projected to visit Europe. While part of this growth can be attributed to the UAE and Saudi Arabia's large expatriate populations, GCC nationals are no strangers to European destinations, its culture, history, as well as its retail and luxury hospitality offerings.
Press added: "Travel to Europe will continue to be dominated by the UAE and Saudi Arabia, which together will account for 93% of GCC arrivals to the continent. Germany, Italy, the UK, Austria and Switzerland have historically been the top European destinations for GCC nationals to visit.
"In the UK, the Brexit announcement has weakened the British Pound providing an additional incentive for Gulf tourists, while travel to Switzerland is dominated by GCC residents' growing interest in medical tourism aided by the relaxation of tourist visa requirements."
Looking further ahead, ATM 2018 will examine the impact of Brexit on the relationship between the UK and GCC during the Global Stage panel debate Going Solo. The discussion will attempt to address the many unanswered questions about inbound and outbound tourism in a post Brexit-Britain, specifically covering potential changes to aviation rules and other regulatory and economic challenges that could occur.