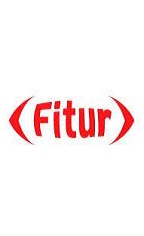 Zambia Tourism Agency plans for FITUR Madrid
Zambia is expected to showcase its tourism and trade potential at the forthcoming Spanish International Tourism and Trade Fair (Feria Internacional de Tourismo FITUR) in Madrid, Spain.
The Zambian Mission in France working with Zambia Tourism Agency will be exhibiting at this international fair from 17th to 21st January, 2018 as part of the efforts to showcase the country's tourism products and services as well as tapping into the Spanish Market.
And Zambia's Ambassador to France His Excellency Mr. Humphrey Chibanda said Zambia will ensure that it puts up a competitive stand as the country seeks to attract new international tourists from new markets like Spain, Mexico Argentina and Brazil, because of the huge prospects offered by the Spanish speaking tourist around the world.
"The Spanish tourists travelling to Zambia remain minimal and as such we have to invest more in terms of marketing and promoting Zambia as a tourist destination of choice to Spanish speaking tourists. The Spanish outbound tourist market is an excellent source for Safari and adventure seekers," Ambassador Chibanda added.
The Zambian Envoy to France who is also a Permanent Representative to the UNWTO has since called on Zambian tourism businesses to take up this opportunity and immediately contact the Zambia Tourism Agency on how they can participate in this event.
Ambassador Chibanda further revealed that during the same fair, the Zambian Mission working in collaboration with the Madrid Chambers of Commerce and Industry will hold a Zambia – Spain Investment forum on January 16th, 2018 in Madrid, Spain.
He said the forum will focus on Agriculture, Manufacturing, Energy and Infrastructural development of which over 50 Spanish companies are expected to attend.
The Mission therefore, wishes to advise the Zambian private sector who wish to attend this forum to formally register with the Zambia Development Agency as Zambia's focus is on creating partnerships between the Spanish and the Zambian business persons.
The Zambian government is also expected to sign a Memorandum of Standing (MoU) between the Madrid Chambers of Commerce and the Zambia Association of Chambers of Commerce and Industry (ZACCI).
The Mission working with the Barcelona of Commerce and Industry will further hold its first ever Zambia – Barcelona Investment Forum on February 20th, 2018 in Barcelona, Spain.
FITUR is an annual global meeting point for tourism businesses and professionals and it is a leading international tourism and trade fair for inbound and outbound Ibero American markets.
The show attracts many exhibitors from across the globe and has proved to be a good source market for Spanish speaking tourists as almost all Spanish speaking countries participate in this Fair.