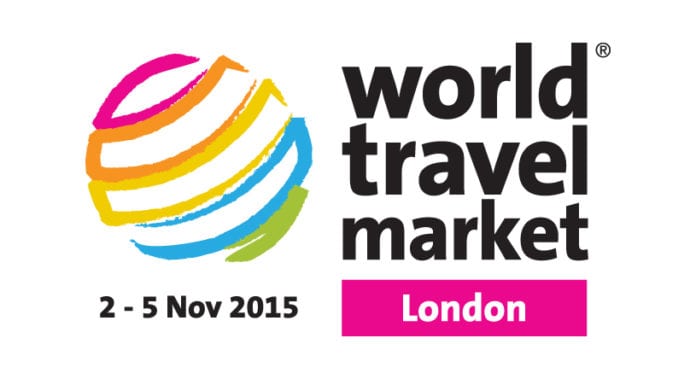 WTM London Europe Inspiration Zone Hosts An Array Of Top Speakers
The First Lady of Iceland, two top easyJet bosses, TUI Group executives and South Africa's Tourism Minister are among those appearing at the Europe Inspiration Zone at WTM London, the event where Ideas Arrive.
Day one of WTM London (Monday November 5) will see the event mark 100 years since British women were given the right to vote with a special travel-focused debate in the Europe Inspiration Zone (EU80). The panel will draw parallels between the Suffragette movement and what's happening globally in the gender arena both inside and outside travel and tourism.
Among speakers will be Eliza Reid, The First Lady of Iceland, who has seen at first hand the transformation of her adopted country's tourism industry.
Also on the Monday, a panel of industry leaders and experts will look back over 2018 and forecast the coming year. Key topics will include consumer confidence in the UK and across the world, which destinations are flourishing or struggling, Brexit, terrorism and currency issues.
Caroline Bremner, Head of Travel at leading research company Euromonitor will give a presentation, followed by a panel discussion including Chris Browne OBE, easyJet chief operating officer and Andrew Flintham, Managing Director TUI UK and Ireland.
Concluding Monday's programme will be an in-depth interview with easyJet chief executive officer Johan Lundgren, who will outline the challenges the carrier faced this year and what's to come with Brexit looming in 2019.
Tuesday's keynote speaker will be David Burling, TUI Group's chief executive officer, markets and airlines, who has spent more than 25 years with the operator. He will talk about TUI, the markets it is in and could be in, and how they will develop in future.
Two other Tuesday 6 November sessions will discuss social media. The first is Which Influencer Platform is Right For Me and Why I Shouldn't Put All My Eggs in One Basket? This session will look at the virtues of blogs, YouTube, Instagram and other platforms as well as the disadvantages. Immediately after this will be The Next Two Years of Influencer Platforms, which looks at where social media is heading.
The final Tuesday slot continues on a similar theme. The session, The Intersection of Data and Personalisation, will be debate style and feature industry leaders from the Americas and Europe competing for the MMGY Global Tourism Cup. The event, now in its fourth year, will start with a keynote from Vic Walia, Expedia.com's Global Vice President of Marketing.
The session will examine the intersection of data and creativity, the role of personalisation in the consumer experience and what it takes to captivate and inspire through relevant and personalized advertising.
Wednesday 7 November in the Europe Inspiration Zone is given over to WTM World Responsible Tourism Day. It starts with a discussion of how much progress has been made in this area, chaired by the BBC's Tanya Beckett. A panel of women leaders will consider whether the emergence of females at the top has made a difference to the responsible tourism agenda.
This is followed by the WTM World Responsible Tourism Awards, which this year features five categories: Wildlife, Employment, Local Economic Benefit, Communicating Responsible Tourism and Coping With Success, Meeting the Challenge of Overtourism. A networking lunch concludes the event.
WTM London, Conference and Seminar Manager, Charlotte Alderslade, said: "This year's WTM London sees the launch of our Inspiration Zones, which will host focused content for participants to take the lessons learnt and implement in their businesses.
The Europe Inspiration Zone has a typically stellar line-up of speakers. Having such a broad range from across major tour operators, airline and online brands can only make for some highly informative and lively sessions. There will be something to interest everyone who works in Europe's travel industry over the three days, while Responsible Tourism Day is a must for anyone interested in the future of travel and of our planet."