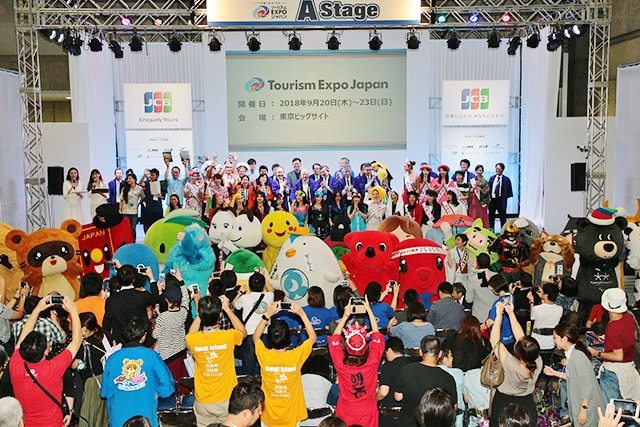 Why are people heading to Tourism EXPO Japan 2018?
People who intend to visit Tourism EXPO Japan 2018 as part of the general public, are doing so to check out destinations for their next vacation, whether it be international or domestic. Some will even be there to get information on studying abroad.
For those who have not traveled much in their lifetimes yet, they plan to attend in order to get a feel for travel in general and also to simply enjoy the event and all that will be on offer. There will be over 1,300 companies and organizations representing 130 countries at the event.
Tourism EXPO Japan 2018 is the world's largest tourism trade fair and will be held from September 20-23, 2018 in Tokyo, Japan, at Tokyo Big Sight. September 20 and 21 are reserved for business discussions and industry professionals, and September 22 and 23 is open to the general public.
For everyone who loves traveling or is looking forward to starting the travel portion of their lives, this event will be full of the possibilities that come from the power of travel. Not only will exhibitors be dressed in national costumes, there will be local delicacies on offer, and spectacular stage performances, along with hot travel information.
The event is being organized by the Japan Travel and Tourism Association (JTTA), the Japan Association of Travel Agents (JATA), and the Japan National Tourism Organization (JNTO).
For more information, click here.