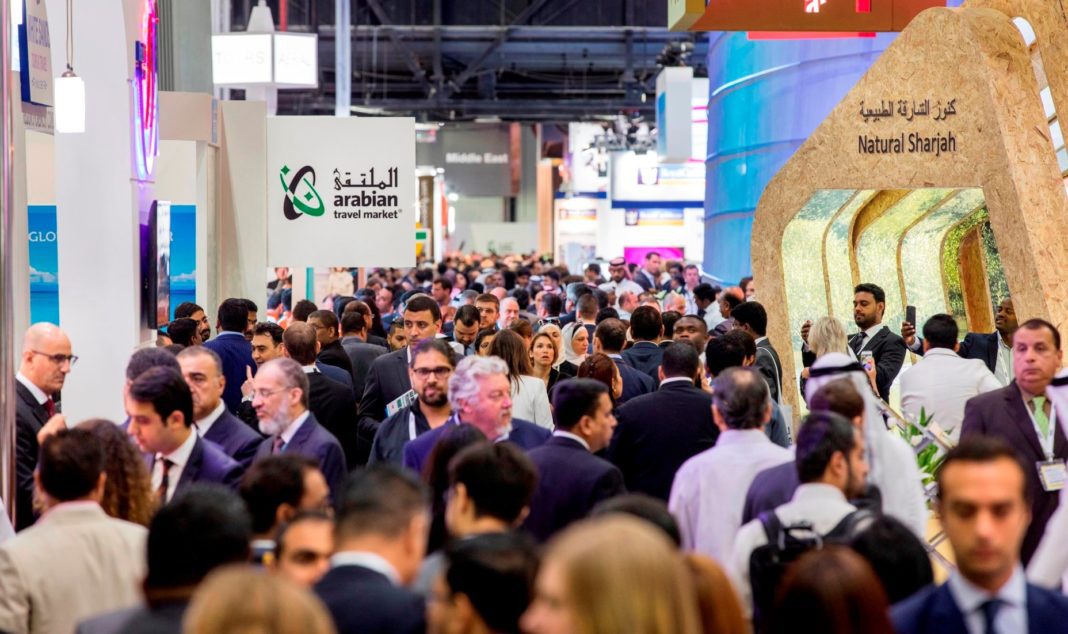 UAE and KSA continue to lead GCC luxury hospitality market
The UAE will continue to lead the GCC's luxury hospitality segment to 2022, with 73% of existing luxury hotel stock and 61% of the region's current luxury pipeline located in the country, according to data released ahead of Arabian Travel Market 2018, taking place at Dubai World Trade Centre from April 22-25.
The research demonstrates that luxury properties have increased three-fold in the GCC in just 10 years, with 95% of these properties operated by international management brands.
Despite taking the lead position, the UAE will face strong competition from Saudi Arabia, which is expected to witness the most significant increase in luxury hotel supply to 2022, with a Compound Annual Growth Rate (CAGR) of 18% from 2018 onwards. Across the rest of the GCC, this figure stands at 10% in the UAE, 11% in Oman and Kuwait, and 9% in Bahrain.
Simon Press, Senior Exhibition Director, ATM, said: "The opening of such iconic properties as Burj Al Arab in 1999 and Raffles Makkah Palace in 2010, changed the face of luxury tourism in the GCC, as well as the skylines of its major cities. The region may be working to attract a wider visitor mix, but its commitment to luxury hospitality and tourism will not take a back seat anytime soon."
Historically, Saudi Arabia dominates CAGR trends, with luxury property development from 2013 – 2017 accounting for 11% of the Kingdom's growth in supply, compared to 8% in the UAE, 7% in Kuwait, 6% in Oman and 5% in Bahrain.
In 2017, the UAE topped the table, with 35% of the year's pipeline made up of luxury projects; most concentrated in Dubai. This compares to 14% of projects in Saudi Arabia, 20% in Kuwait, 19% in Bahrain and 11% in Oman.
Today, highlights of the GCC's luxury hotel stock of 69,396 rooms include St. Regis; Palazzo Versace; Bulgari; Armani and Raffles. With such prominence, it is hardly surprising that luxury is a key sector represented at ATM 2018, with luxury hospitality for junior travellers being explored during the ATM Global Stage session – hosted by DOTWN.
Also exploring the trends at Arabian Travel Market this year, ILTM Arabia will run alongside the main exhibition on the first two days of ATM (22 – 23 April). More than 20 new ILTM exhibitors are confirmed to participate, including regional names such as Fairmont Quasar Istanbul and Rosewood Hotel Group UAE. While, international exhibitors include Waldorf Astoria Hotels and Resorts, Conrad Hotels and Resorts, Nobu Hospitality, The Golden Butler and Cannes Tourism Board.
Luxury spending in the region's two largest source markets, China and India, is also on the rise, driven by the tandem increase in High Net Worth Individuals (HNWIs). And the GCC is home to 410,000 HNWIs, with 54,000 in Saudi Arabia and 48,000 in the UAE, so there will be no lack of visitors interested in these luxury brands at ATM this year.
According to the research, compiled by Allied Market Research and published by Colliers International, there are six opportunities for further development in the GCC's luxury segment. These include the introduction of more boutique hotels of 80 keys or fewer, offering privacy and exclusivity; luxury resorts to cater to the high demand for wedding and honeymoon destinations; iconic properties in prime locations; and nature and heritage concepts such as eco-lodges and glamping. High quality wellness and spa properties and luxury cruises also feature on the list.
Press continued: "The GCC's reputation for world-class hospitality, original concepts and leading F&B have secured its place as one of the world's most important luxury tourism markets attracting guests from around the globe. The trends we are witnessing are supported by a number of global developments in luxury spending."
The global luxury market – including travel – is set to increase at a Compound Annual Growth Rate (CAGR) of 6.5% to 2022, reaching values of $1.154 billion.
ATM – considered by industry professionals as a barometer for the Middle East and North Africa tourism sector, welcomed over 39,000 people to its 2017 event, including 2,661 exhibiting companies, signing business deals worth more than $2.5 billion over the four days.
Celebrating its 25th year, ATM 2018 will build on the success of this year's edition, with a host of seminar sessions looking back over the last 25 years and how the hospitality industry in the MENA region is expected to shape up over the next 25