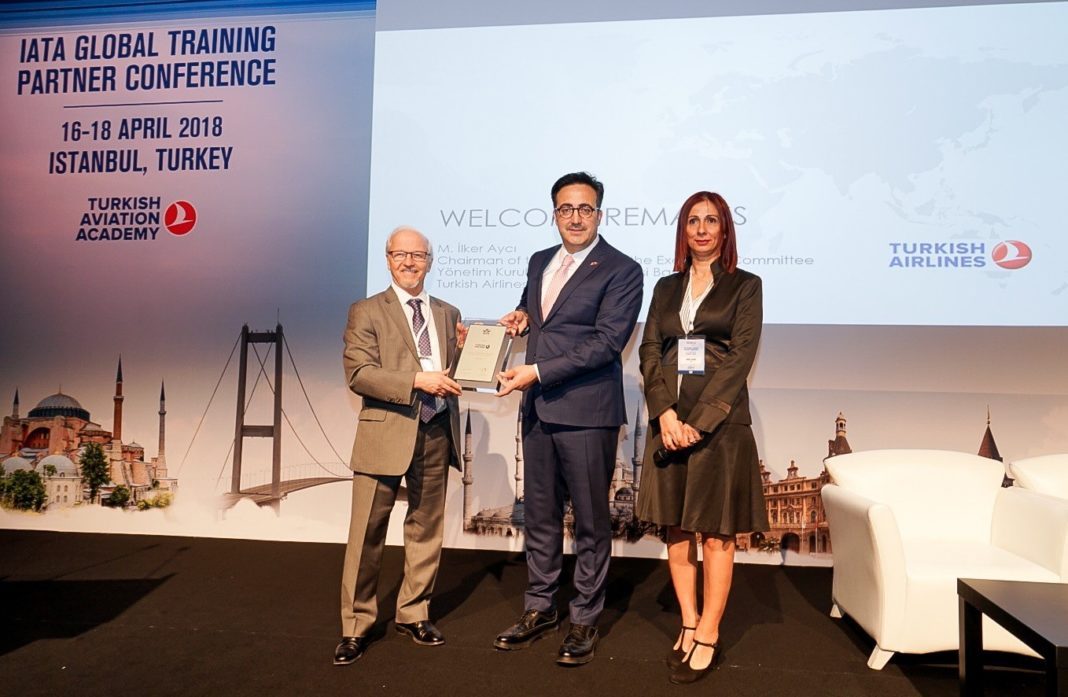 Turkish Airlines hosts "IATA Global Training Partner Conference"
Turkish Aviation Academy, was initially founded to meet the training needs of Turkish Airlines personnel, and has become the most preferred training center choice for many companies both in the region and global in the course of time, continues its sectoral training activities for more than 30 years with its expert teaching staff and high quality education approach.
The Academy, which has been recognized as one of the leading training centers of global civil aviation with its successful performance, is hosting this year' 'IATA Global Training Partner Conference (GTPC)', which is regularly held by IATA every year.
"IATA Global Training Partner Conference, that we sponsored this year, has an important place in global aviation agenda. As Turkish Airlines, that steadily keeps its rise in global aviation, we are so pleased to host such a significant event in our hub, Istanbul, that locates on an unmatched geographical position. We believe that this conference, hosted by Turkish Aviation Academy that actively supported by Turkish Airlines with the aim of contributing to the development of both our brand's and the industry's qualified work force, will provide a significant added value to Turkish Civil Aviation, while strengthening the fact of being a prominent learning and innovation center in its region." said M. İlker Aycı, Chairman of the Board and the Executive Committee of Turkish Airlines, in his opening speech during the conference.
"The aviation industry thrives on motivated, highly trained staff. IATA is proud of its role coordinating the training of more than 100,000 aviation professionals a year worldwide. We thank Turkish Airlines for their support for this year's Global Training Partners Conference. The commitment shown by Turkish Airlines to the success of this event shows once again the importance they attach to ensuring their employees maximize their potential." said Rafael Schvartzman, IATA's Regional Vice President, Europe.
International Air Transport Association (IATA) Training awarded its 2018 Premier Circle winners as well as its Regional Top-performing Training Partners within the scope of this event that constitutes a stage for the international panel discussions on aviation and sectoral trainings within the participations of more than 200 representatives from 60 countries. More than 450 IATA global training partners are evaluated on various criteria, such as the number of students trained, the quality of training delivered determined by the examination pass rate etc. The excellence of these training partners contributes significantly to the development of the next generation of professionals.
Having delivered more than 50 IATA training programs to thousands of participants in last two years, 'Turkish Aviation Academy' is one of the topregional training partners worldwide, and has been granted the title of 'IATA Premier Circle Member' for the third consecutive time by keeping up the same trend in 2018. During the conference, Turkish Aviation Academy was also presented with an award for this achievement.
Turkish Aviation Academy, which has been awarded by IATA for the last 3 years as a Premier Circle Member, is a sector leader in aviation management courses given by IATA instructors, and offers internationally recognized courses and diploma programs.