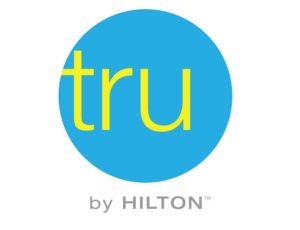 Tru by Hilton coming to Orlando, Florida
Hilton and Epelboim Development Group announced today a new development deal to build an all-new Tru by Hilton in Orlando, Florida, bringing the innovative, midscale hotel brand to a new market. The eight-story, 259-room hotel will be the largest Tru by Hilton property to date and will be located just south of the Orange County Convention Center.
Tru by Hilton Orlando Convention Center Area, which is expected to open in October 2019, is one of the brand's 425 hotels in various stages of development. With approximately 10 new properties slated to open this year, Tru by Hilton has achieved the fastest-growing pipeline in the history of the hospitality industry.
"I am both honored and excited to partner with Tru by Hilton to provide Orlando with a one-of-a kind hotel experience," said Noel Epelboim, CEO, Epelboim Development Group. "This expansion into Orlando is helping Epelboim reach its objective of developing top-quality hotels that are operated by locally based management companies and generating jobs for the region's economy."
The new Tru by Hilton Orlando Convention Center Area is part of a brand that thinks differently and is a game changer in the midscale segment.
"Tru is a game-changing brand, as evidenced by its statement-making entrance to the midscale category and now the Orlando market," said Alexandra Jaritz, global head, Tru by Hilton. "We know the brand will have broad appeal to travelers who span generations but have a similar 'zest for life' mindset. At its core, Tru by Hilton is value-engineered to provide guests with a contemporary, consistent and fresh experience in an affordable way, while at the same time being operationally efficient for our owners."
Hilton Orlando Convention Center Area will participate in Hilton Honors, the award-winning loyalty program serving more than 62 million members.