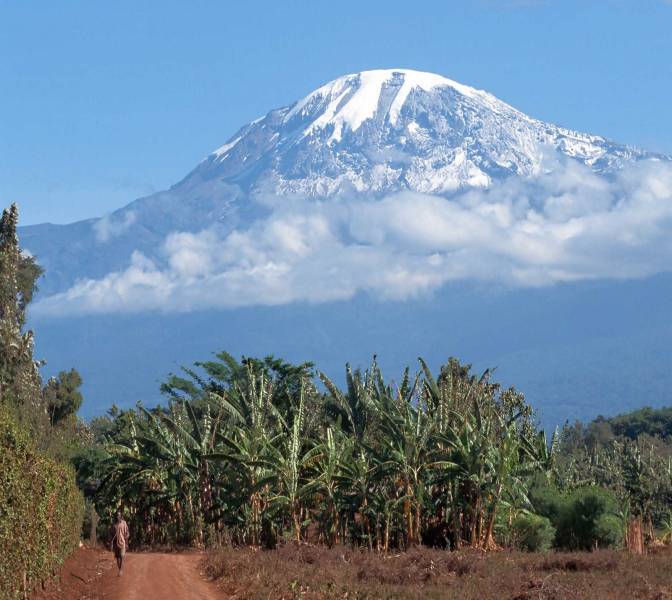 Tourism fair organizations join together in Northern Tanzania
Leading tourism and travel exhibition organizers in Northern Tanzania – the Karibu Fair and KILIFAIR – have recently joined into a single tourism and travel exhibition entity, aiming to gain more mileage in tourism and travel trade in Africa.
The newly-formed tourist exhibition entity have organized a joint tourism show that will take place in the Northern Tanzania's tourist town of Moshi in the Kilimanjaro region, the first of its kind in East Africa.
The two travel trade show organizers – Karibu Fair and KILIFAIR – have recently joined into a single tourism exhibition, and organizers expect to pull in more partners and key players in the tourism industry across East Africa and the entire African continent.
Reports from Arusha and Moshi are that all the leading safari centers in Tanzania said the two travel trade exhibition organizations have joined together, aiming to add more mileage in tourist business in Africa.
The first tourism exhibition under an umbrella of the two travel trade organizations is expected to kick-off in Moshi from June 1-3 of this year with expectations to attract over 350 exhibitors, mostly from Eastern, Southern, and Central Africa, plus hosted and semi-hosted buyers from the rest of Africa, Asia, Europe, and America.
About 4,000 trade visitors are expected to participate in the 3-day tourism fair, reports said.
It was also reported that the 3-day event that will take place at the foothills of Mount Kilimanjaro and will be the first of its kind in East Africa by its magnitude of exhibitors, visitors, and travel trade gatherings to take place on the course of the event.
Under such a special arrangement, Karibu Fair and KILIFAIR fair will annually alternate between Moshi and Arusha. The other such joint tourism fair will take place in Arusha next year, the Executive Secretary of the Tanzania Association of Tour Operators (TATO), Mr. Siril Akko, said.
He said the two travel trade organizations have aimed to create the largest and most important tourism trade fair in East Africa under one roof.
The Karibu Travel and Tourism Fair (KTTF) was established about 15 years ago with high-end success in tourism development through its annual shows in Arusha.
The KTTF 2017 is the premier East African regional tourism show and one of the top two "must-visit" events of its kind in Africa with a superb, secure, and more convenient venue in a natural setting with an ideally-designed layout, making it the biggest and only outdoor tourism fair in Africa.
Standing as the most competitive and dedicated travel market that brings the Eastern and Central African region and the world under one roof, providing overseas tour agents with an ideal platform to maximize their networking opportunities, KTTF has been listed among competitive travel shows taking place in Africa.
KILIFAIR stands as the youngest tourism exhibition entity to be established in East Africa, but, has had succeeded in making a record-breaking event by attracting a magnitude number of tourism and travel trade stakeholders.
The KILIFAIR exhibition targets to promote Tanzania as an African safari destination, focusing on global tourists visiting northern Tanzania and Mount Kilimanjaro, the premier tourist zone of East Africa.
Mount Kilimanjaro is the leading tourist attraction in East Africa and pulls in crowds of visitors all year round. The annual fairs include days of business networking and workshops for the tourism industry aiming to boost Tanzania tourism, as well as tourism in the Kilimanjaro region, a fast-growing locality on the African continent.
Attracting exhibitors from different African countries, the premier KILIFAIR Exhibition takes place in May or June every year, drawing a sizeable number of exhibitors, travel trade visitors, buyers and sellers from various corners of Africa, as well as guests from other parts of the world.
Moshi and Arusha are the leading safari capitals in Tanzania, taking advantage of the premier wildlife parks including Ngorongoro, Serengeti, Tarangire, Lake Manyara, Arusha, and Mount Kilimanjaro.
The two safari towns are well connected to global tourist networks through Nairobi, the Kenyan capital city, and the East African safari hub.