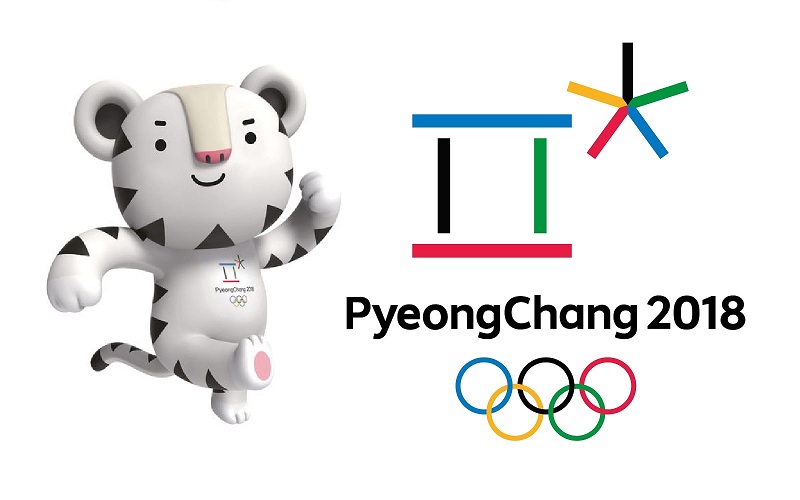 Time to start planning your PyeongChang Olympic Winter journey!
Time to start planning your PyeongChang Olympic Winter journey!
Excitement is building as future spectators make plans to attend the 2018 PyeongChang Olympic Winter Games, officially known as the XXIII Olympic Winter Games, which will be taking place in PyeongChang, Gangneung, South Korea. The Olympics are set to happen for 17 days from February 9-25, 2018, and today is marks D-100 – day 100 until the start date!
Also known as the "Alps of Korea," PyeongChang is a county in the Gangwon Province located 700 meters above sea level, and Gangneung is the number one tourist destination city on South Korea's east coast.
There will two clusters of venues in PyeongChang that will host the various 2018 Winter Games events.
PYEONGCHANG MOUNTAIN CLUSTER
PyeongChang Olympic Stadium
PyeongChang Olympic Stadium will host the opening and closing of the Olympics and Paralympics to 35,000 people. The Olympic Opening Ceremony will be held on February 9, 2018, and the Olympic Closing Ceremony will be held on February 25, 2018. The Opening Ceremony of the Paralympics will be held on March 9, 2018, with the Closing Ceremony on March 18, 2018.
Alpensia Ski Jumping Centre
This venue will host Ski Jumping, Nordic Combined, and Snowboard (Big Air) with 2 slopes for competitions and 3 for practice. It seats 11,000 plus 2,500 standing.
Alpensia Biathlon Centre
Eleven Biathlon events will be held at this venue, which will accommodate a total of 7,500 spectators, with 4,500 seats and standing room for 3,000. Events will include: 20 & 15 km Individual, 15 & 12.5 km Mass Start, 12.5 & 10 km Pursuit, 10 & 7.5 km Sprint, 4×7.5 & 4×6 m Relay, 2×6 km Woman+, and 2×7.5 km Men Mixed Relay.
Alpensia Cross-Country Skiing Centre
This venue will host a total of 12 Cross-Country Skiing and Nordic Combined events – 15 & 10 km Free, 15 km + 15 km & 7.5 km + 7.5 km Skiathlon, Sprint Classic, Team Sprint Free, 50 km & 30 km Mass Start Classic, and 4×10 & 4×5 km Relay.
Olympic Sliding Centre
The Olympic Sliding Centre will host the popular Luge, Bobsleigh, and Skeleton events. There will be 4 Luge events – men's & women's singles, doubles, and team relay; 3 Bobsleigh events – 2-man, 4-man, and women's; and 2 Skeleton – men's & women's. The Centre seats 1,000 and has room for 6,000 standing.
Yongpyong Alpine Centre
Alpine skiing will take place at this venue, that holds up to 6,000 people – 2,500 seats and standing room for 3,500. The Alpine Skiing category will witness 5 events – the Men's & Women's Slalom & Giant Slalom, and the Nation Team Event.
Jeongseon Alpine Centre
This venue will also host Alpine Skiing – 3 men's & women's events each in Downhill, Super-G, and Alpine Combined. The Centre provides for 3,600 seats and room for 2,900 to stand.
Bokwang Snow Park
This is going to be a busy venue with a total of 10 Freestyle Skiing events and 8 Snowboarding events. There will be 5 each in men's & women's Aerials, Moguls, Ski Cross, Ski Halfpipe, and Ski Slopenstyle, plus 4 men's & women's Parallel Giant Slalom, Halfpipe, Snowboard Cross, and Slopestyle. With all these events, it's a good thing it will be able to handle 18,000 spectators, with 10,200 seats and room for 7,800 to stand.
GANGNEUNG COASTAL CLUSTER
Gangneung Hockey Centre
The Gangneung Hockey Centre is a 60 m x 30 m ice rink that holds 10,000. It will host 2 ice hockey Team Tournament events.
Gangneung Oval
This venue is a 400 m double track ice arena for Speed Skating, with a capacity for 8,000. There will be 14 events – 7 each for men's & women's in the 500 m; 1,000 m; 1,500 m; 5,000 m; 10,000 m; Team Pursuit; and Mass Start.
Gangneung Ice Arena
This venue will host 6 Figure Skating and Short Track Speed Skating – 1 event each in Men's & Women's Single Skating and 1 event in Pair Skating, Team Skating, and Ice Dance. Two 60 m x 30 m ice rinks will hold up to 12,000.
Gangneung Curling Centre
This venue will see 3 Curling events take place – 1 each in men's & women's and 1 event in Mixed Doubles. Up to 3,500 people can enjoy these events.
Kwandong Hockey Centre
Kwandong Centre will witness the lively action of Ice Hockey in 2 events – 1 men's Team Tournament and 2 women's Team Tournament. The 60 m x 30 m ice rink will hold up to 6,000 spectators.
TICKETS & HOTELS: HERE'S HOW
CoSport has been appointed the PyeongChang Olympic Winter Games authorized ticket reseller for the United States. They have made it easy and convenient to purchase game tickets, book a hotel, or to buy a hotel and ticket package.
Individual tickets to the PyeongChang 2018 Olympic Games are available on a first-come, first-served basis. Ticket packages are being offered for 2 or more events when bundled together to create an exciting experience at the Games.
Hotel and ticket packages include conveniently-located hotel accommodations in the PyeongChang area, along with highly-sought-after event tickets, daily breakfast, easy access to CoSport staff, and more. And there are a variety of packages with different lengths of stay to choose from – Premier Packages with premium tickets and accommodations, Sport Specific Packages that are focused on one sport, and Flex Packages where you can choose the events you want to attend.
For more information, click here.