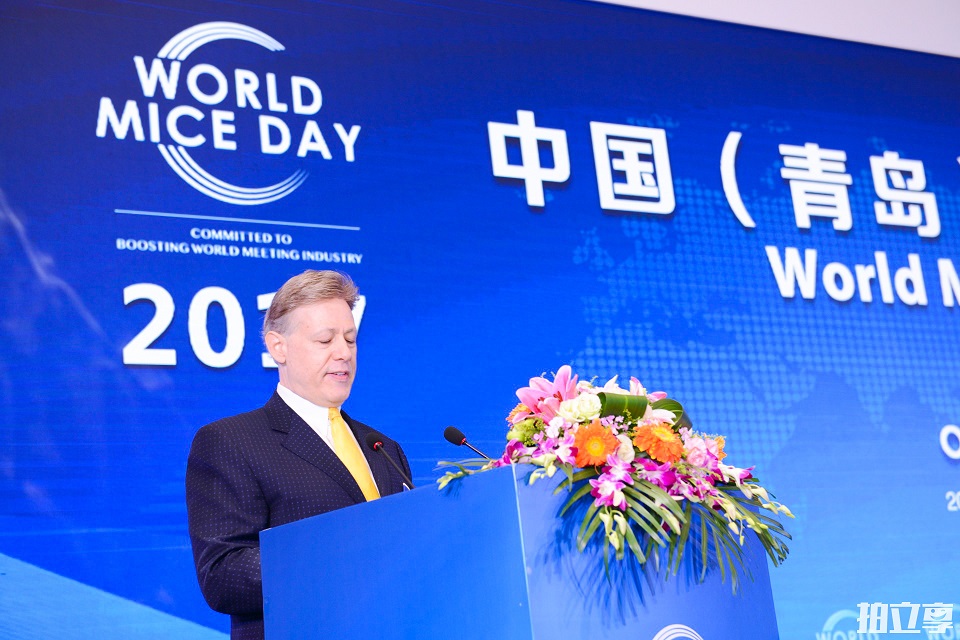 Successful gathering of industry professionals at Qingdao
Successful gathering of industry professionals at Qingdao for World MICE Day
The first Annual World Mice Day was celebrated during the October 25-27 conference in Qingdao, China, which concluded today as a tremendous success. Travel professionals gathered from around the world at the Shangri-La Hotel in Qingdao to participate in educational seminars and interact with Qingdao vendors and suppliers.
Mr. Martin Stevens of Forum Worldwide from the United States gave an opening address to the capacity crowd and was later bestowed the honor of Ambassador to Qingdao by the local government leaders present.
The event enabled incentive and travel buyers to experience the beautiful city of Qingdao, and it is very hopeful that the event will return in 2018.