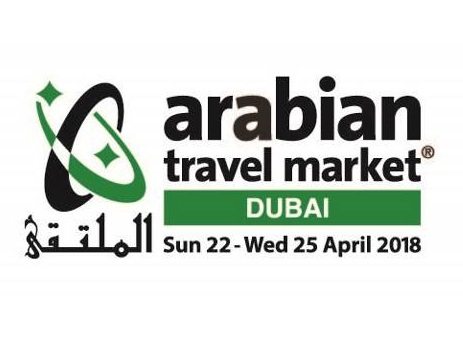 Special theme at Arabian Travel Market: Responsible hospitality in the Middle East
Responsible Tourism, including current sustainable travel trends, will be adopted as the official show theme for Arabian Travel Market (ATM) 2018, taking place at Dubai World Trade Centre from 22-25 April 2018.
Simon Press, Senior Exhibition Director, ATM, said: "It is important to highlight that the GCC is one of the fastest growing regional hospitality markets on a global scale and is a resource intensive industry. Its impact on the environment is multi-dimensional, ranging from CO2 emissions, water and energy demand, food waste, noise and light pollution.
"Travellers have become very conscious of the carbon footprint they are leaving while visiting destinations across the globe and the subsequent impact this has on the environment. This growing trend has meant the entire industry has had to look long and hard at how sustainability and a credible social conscious must drive business strategy.
"At ATM in 2018, we will be showcasing some of MENA's leading, and commercially successful, examples of businesses which make the rich heritage of the region accessible to tourists, bring economic development to local communities and help preserve their cultures."
More than 1.2 billion international tourists crossed the globe in 2016 and this is expected to grow to 1.8 billion by 2030. Tourism generates 10% of the world's gross domestic product, is responsible for one in every 10 jobs and 30% of world trade in services making it central to many countries' economies and people's livelihoods.
However, consequently the UN's World Tourism Organisation estimates that tourism is responsible for about 5% of global CO2 emissions. Accommodation accounts for approximately 20% of emissions from tourism, which includes energy demand, dining and leisure.
According to the latest research from Colliers International, hotel carbon footprint in the UAE is within the global average range (20,000 – 30,000 KGCO2E per room); but Saudi Arabia is up at over 50,000 KGCO2E. It is a similar story in terms of hotel energy usage per square metre – the UAE is within the global average at just under 500KWH, but KSA up at around 750KWH.
"And it's not just saving energy," claimed Markus Oberlin, CEO at Dubai-based sustainability consultant and Green Globe partner Farnek. "Hotels can apply a reduce, reuse and recycle principle to so many aspects of their operation – food waste, grey water and so on…"
To address global warming, the UAE Government has set itself ambitious targets to reduce its carbon emissions by 16% by 2021. To achieve this objective the government has asked the UAE business community to support its efforts.
"Energy costs alone in UAE hotels represent approximately 6% of total hotel revenues, so even small savings could have significant financial benefits, underscoring the business case for sustainability," added Oberlin.
WTM London has been at the forefront of responsible tourism for over two decades and provides the inspiration for ATM 2018, which will integrate the theme across all show verticals and activities, including focused seminar session, featuring dedicated exhibitor participation.
"International tourism provides jobs for millions, particularly in the MENA region where many nations are trying to diversify their petrodollar economies. Rising youth unemployment rates are encouraging regional governments to invest in tourism, which is not just a labour-intensive sector, it generates billions in foreign currency earnings.
"It is important that hoteliers, operators, local communities and tourists alike, take responsibility to ensure tourism becomes more sustainable. The Middle East has taken the lead when it comes to responsible tourism, with a particular focus on sustainability running right through the hospitality industry across the GCC," added Press.
ATM – considered by industry professionals as a barometer for the Middle East and North Africa tourism sector, welcomed over 39,000 people to its 2017 event, including 2,661 exhibiting companies, signing business deals worth more than $2.5 billion over the four days.
Celebrating its 25th year, ATM 2018 will build on the success of this year's edition, with a host of seminar sessions looking back over the last 25 years and how the hospitality industry in the MENA region is expected to shape up over the next 25.
Press said: "The tourism industry in the GCC has grown ten-fold and more since we first opened our show doors 25 years ago. The developments have been incredibly impressive. We have tallest buildings and tallest hotels; revolutionary transport infrastructure; theme parks and leisure attractions that are the envy of the rest of the world.
"With a host of top speakers lined up and panel sessions for ATM 2018 we will be looking back on the tourism revolution in the Middle East over the last quarter of a century and also forecasting what lies ahead for the industry, with continuing geopolitical tensions across the globe, economic uncertainties, huge technological advances and, of course, the increasing trend of responsible tourism."