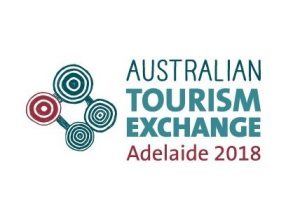 South Australia to host the largest travel conference
South Australia, a destination known for unparalleled wildlife, outback, and food and wine experiences, welcomes the Australian Tourism Exchange (ATE) to Adelaide in 2018.
The event will attract more than 1,500 Australian seller delegates from approximately 550 companies, 700 key buyer delegates from over 30 countries, and over 80 international and Australian media to meet and develop future tourism business for the country.
In collaboration with the Tourism Australia and South Australian Tourism Commission, the global event will be held from April 15-19, 2018 at the newly renovated Adelaide Convention Centre in South Australia's capital.
ATE will spotlight the very best of South Australia's diverse food, wine, and tourism offerings, ultimately attracting millions of additional visitors to the state. The event gathers Australian tourism businesses, in addition to global tourism wholesalers and retailers for networking events and over 50,000 scheduled business appointments.
The conference also provides the possibility for international travel buyers and prominent journalists to experience Australia's tourism offerings first-hand through pre and post event familiarization trips. Specifically, opportunities to explore the state of South Australia will be available, including visiting the renowned wine regions of Barossa Valley, Clare Valley, McLaren Vale and Coonawarra; Kangaroo Island, which is known for wildlife, adventure and pristine beaches; Flinders Ranges for ancient landscape and Australian Outback adventure; and the event's host city and state capital of Adelaide; among others.
ATE highlights the exceptional destinations and experiences offered by the country's vast tourism operators to encourage future bookings and travel to Australia. The event will help boost South Australia's $1.1 billion international tourism business through the relationships and business facilitated at ATE.