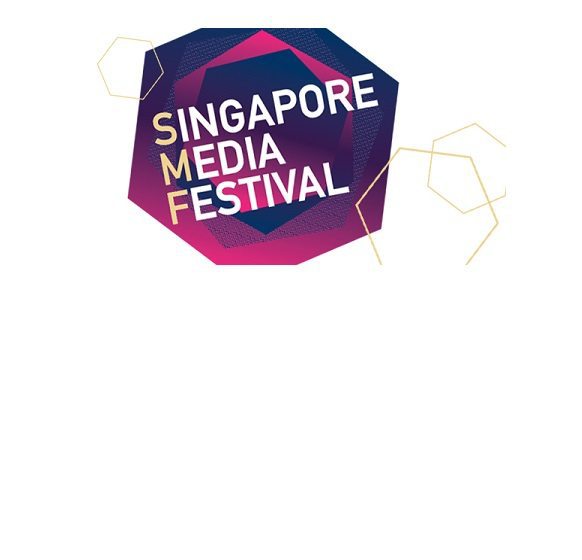 Singapore Media Festival 2018 showcases global creative excellence
The Singapore Media Festival (SMF) returns for its fifth edition from 29 November to 9 December 2018. This year's festival will not only continue to celebrate the best in Asian storytelling, but also nurture the region's media talent in their journeys to achieve global creative excellence. Industry players from around the world can look forward to a more vibrant marketplace and bigger celebration of the region's best content and media talent.
Hosted by the Infocomm Media Development Authority of Singapore (IMDA), the SMF is Southeast Asia's leading international media event, and comprises established constituent events including the Singapore International Film Festival (SGIFF), Asia TV Forum & Market (ATF), ScreenSingapore and IMDA-led SMF Ignite.
Robert Gilby, Chairman of the SMF Advisory Board said, "The SMF has experienced year-on-year growth alongside the region's media industry, offering different experiences and perspectives from a diverse pool of storytellers. Over its past four editions, the festival has crossed the US$1 billion mark in deals and partnerships, proving SMF's importance in facilitating collaborations."
He added, "This year's festival continues its celebration of Asian storytelling, but with a stronger focus on digitalisation, being the key connector for regional talent and the rest of the world, as well as building and transferring of capabilities from industry thought leaders to new talent. Bringing the industry together at SMF provides an abundance of creative and commercial opportunities powered by innovative stories that embrace new technologies."
In 2017, the fourth edition of the SMF concluded with a gathering of over 20,000 media and creative professionals. The SGIFF wrapped up a successful 28th edition with a record-breaking attendance of more than 14,000 festival-goers from Singapore and across the region, and showcased a total of 112 feature and short films from 42 countries, with 31 sold-out screenings of local and international films — the highest since SGIFF returned in 2014. 2017's ATF and ScreenSingapore saw a record-breaking performance over the three-day market, from show attendance to sales transactions on the market floor. The market was attended by over 5,400 delegates from 54 countries, and US$289 million worth of deals and partnerships were estimated to have been facilitated during the market.
Spotlight on The Philippines as SMF's Country of Focus for 2018
The SMF introduced its first Country-of-Focus in 2017 — Indonesia, as a way to showcase the quality and variety of creativity originating from that country, and to explore more collaborations between Indonesia, Singapore and the region. This year, the Philippines has been chosen as the Country-of-Focus, highlighting the country's rich stories, talents and achievements across the SMF's various constituent events.
Liza Dino, Chairperson and CEO, Film Development Council of the Philippines (FDCP) shared, "It is an incredible honour for us to be the Country of Focus at this year's SMF, as it allows us to strengthen our partnership with Singapore and the IMDA to build a bridge between Philippine and Singapore Cinema and foster more productive collaborations between the two countries. It is also a special milestone for us as we are celebrating the One Hundred Years of Philippine Cinema. We believe that the next big thing for our Cinema is to go global and SMF is certainly a great platform where we may be able to connect more of our Filipino filmmakers with partners and supporters in the further development of quality stories and content that we can share with the world."
Premiere of a Singapore Film Commission (SFC) documentary at SMF
This year's SMF will also see the premiere of a documentary commissioned by the Singapore Film Commission (SFC), detailing its milestones and vision in celebration of its 20th year anniversary. Established on 15 April 1998, the SFC has played a pivotal role in the production of Singapore films and the development of a film industry in Singapore through nurturing, supporting and promoting local talent in filmmaking. Over the years, SFC supported more than 600 short films, scripts, feature films, as well as film-related events in Singapore that showcase home-grown talent and works, which have also gained recognition with international audiences and garnered awards. The SFC will also hold a series of outdoor screenings of iconic local films in the second half of the year as part of its 20th Anniversary celebrations.
Director, Singapore Film Commission (SFC), Joachim Ng, said: "As the SFC celebrates its 20th anniversary and reflects on its accomplishments, we are also charting the future direction for the film commission. We will enhance our support for Singapore film talents and companies to strengthen their storytelling capabilities, harness distribution of their content onto new digital platforms, and facilitate regional opportunities for filmmakers."