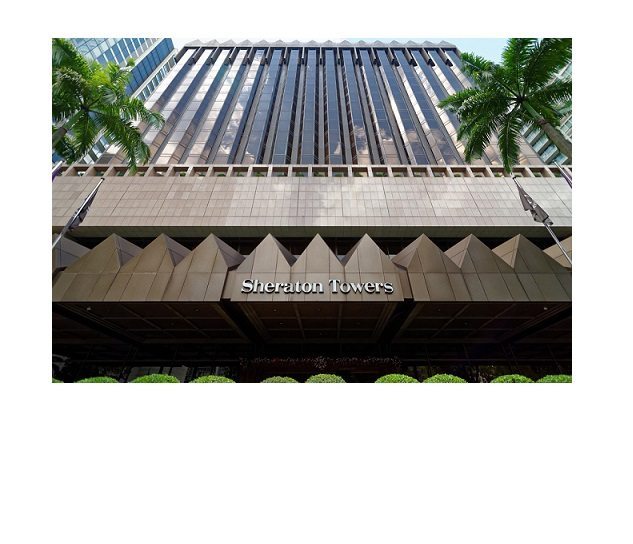 Singapore Luxury Brands Summit accelerates digital transformation of luxury brands in Asia Pacific
Over 100 industry and academic professionals will convene at the Mystique of Luxury Brands Conference 2018 held in Singapore for the first time. They will exchange ideas and views covering the latest trends in luxury brands and the future of the sector in the digital age. Into its third year running, the event is hosted by Singapore University of Social Sciences (SUSS), Curtin University's Luxury Branding Research Cluster and Louken Group. Guest-of-Honour, Ms Low Yen Ling, Senior Parliamentary Secretary for Ministry of Education and Ministry of Manpower, will grace the event, which is held at Sheraton Towers from 8 to 9 May.
In 2017, the luxury market growth engine was largely driven by the millennial generation, representing 85% of all consumers globally. This generational shift has propelled the way luxury brands redefine their delivery of their overall customer user experience which needs to be increasingly immersive to engage this highly mobile and social media-centric clientele. The e-commerce sales of the luxury brands, driven by a growing digitally-savvy population, also continues to increase by 24%, with Asia and Europe showing particularly strong growth.
Centred on innovation as its overarching theme, this conference will initiate discussions on how luxury brands today can effectively digitalise, engage and evolve with the younger generation of global luxury seekers. As Asia continues to grow and lead global economic growth3, luxury brands will need to turn to new technologies to derive greater consumer analytics and insights to better customise and target their business strategies.
Professor Cheong Hee Kiat, President of Singapore University of Social Sciences (SUSS), said, "Companies need to continually plug into the evolving digital world to seek innovative ways to connect with the new generation of digitally-savvy consumers. This is relevant even in the luxury brand market, one in which Singapore's SMEs can gain an advantage through digital transformation. SUSS plays a forward-looking role, through our strong tech-enabled applied education, in supporting our workforce and businesses to acquire new digital knowledge and build their capabilities to stay competitive and succeed in a fast changing business landscape. As a pioneer in online education, SUSS itself utilises emerging solutions to better engage and develop our students, and foster a strong spirit of innovation within our learning environment."
Professor Ian Phau, the Head of the School of Marketing at Curtin University, said the conference will bring together industry professionals and academics from 14 countries and 44 universities. "While global brands such as Gucci, Louis Vuitton and Hermes continue to dominate the luxury brands market, the rise of affordable and bespoke luxury brands has blurred the definition of luxury products and is changing the face of the industry as we know it. This conference, which is now in its third year, aims to explore the evolution of luxury brands and shed light on the potential innovations that will ensure luxury brands remain relevant in the digital age by bridging the link between industry and the academic world."
The brand summit was previously staged in Shanghai (2016) and Seoul (2017).
The Mystique of Luxury Brands Conference 2018 Agenda:
Venue: Ballroom 2, Level 2, Sheraton Towers, Singapore
DAY 1 (8 May 2018)
9.00am Registration
10.00am Welcome Address by Professor Cheong Hee Kiat,
President, Singapore University of Social Sciences (SUSS)
10.05am Opening Address by Professor Nigel de Bussy,
Pro Vice-Chancellor, Curtin University Faculty of Business and Law
10.10am Address by Guest-of-Honour, Ms Low Yen Ling,
Senior Parliamentary Secretary for Ministry of Education and Ministry of Manpower
10.15am Keynote presentation by Mr Luke Lim,
Louken Group Founder and Chief Executive Officer
11.15am Coffee break
11.30am Panel discussion 1:
High Fashion, Watches and All Things Bling: Trends and Digitisation for
Luxury Brand Consumption
· Redefining luxury in the contemporary luxury market
· Breaking into the luxury market
· Balancing luxury online and offline strategies
12.30pm Lunch break
1.30pm Panel discussion 2:
Corporate Social Responsibility (CSR) in the Luxury Branding Industry
· Luxury consumption: Guilt factor versus social champion
· Being socially engaging but not market accessible: The luxury brand
management dilemma
· Luxury brands making business sense with corporate social responsibility
· Strategies that luxury brands could play to champion rights for the environment
and society
2.30pm Panel discussion 3:
Luxury Lifestyles: An Asia-Pacific Perspective
· Defining the Asia-Pacific luxury lifestyle consumer
· The luxury lifestyle experience: products that make the experience
· The future: how can luxury lifestyle brands sustain?
3.30pm Closing
4.00pm Coffee Break cum Networking
5.00pm Day 1 concludes
Day 2 (9 May 2018)
Day 2 of the conference will focus on thought-provoking academic sessions involving 44 universities and 14 countries exploring themes such as:
· luxury brand management
· luxury brands in the digital age
· authenticity versus counterfeiting in the luxury industry
· luxury brands and sustainability
· premium brands
· luxury retail management
· luxury cosmetics
· fashion marketing
· luxury brand extensions
· global challenges for luxury brands
· beauty and luxury brands
· luxury food consumption