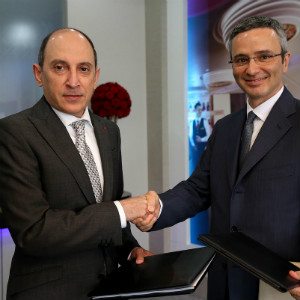 Qatar Airways buys 49% of Italians second largest airline: Meridiana
Qatar Airways issued a press release about its acquisition of 49% of AQA Holding, the parent company of Meridiana.
Meridiana S.p.A., operating as Meridiana (formerly named as Alisarda S.p.A and Meridiana fly S.p.A), is a privately owned Italian airline headquartered in Olbia with its main base at Olbia Costa Smeralda Airport. It operates scheduled and charter flights to domestic, European and intercontinental destinations from several Italian bases. Some of its operations are carried out by its subsidiary Air Italy under the Meridiana brand.
This comes at a time when competing Etihad Airways from Abu Dhabi, UAE lost a lot of money trying to invest in Alitalia. It also comes at a time Doha is isolated in the Gulf region with neighboring countries cutting all diplomatic relationships with Qatar.
Qatar Airways issued the following press-release and 20 minutes later withdrew the release. The story however remains on Qatar Airways website. eTN decided to publish anyway for information purposes. It waits to be seen what the story will be.
Qatar Airways release.:
Qatar Airways has further strengthened its commitment to Italy with the acquisition of 49 per cent of AQA Holding, the new parent company of Meridiana fly (Meridiana), while the previous sole shareholder Alisarda has kept 51 per cent.
Qatar Airways currently flies from Doha to Rome, Venice, Pisa and Milan a total of 42 times per week and this partnership will further strengthen the airline's ties to Italy, while promoting job creation within the country, and from where it connects passengers to more than 150 destinations around the world.
Qatar Airways Group Chief Executive, His Excellency Mr. Akbar Al Baker, said: "We are delighted to formalise this important partnership, which will help increase Meridiana's competitiveness in the European market. We look forward to working together to reinforce its position to provide even more connectivity to Italy and other European destinations, as well as those in the US and beyond."
Under the terms of the Contribution and Shareholders' Agreement signed in July 2016, Alisarda maintains the right to appoint the majority of the Board members.
Following the closing, the Shareholders' meetings of AQA Holding and Meridiana appointed today the new Board of directors. Alisarda's Chairman Marco Rigotti has been appointed Chairman of AQA Holding while Francesco Violante is the new Chairman of Meridiana. Mr. Violante has previously been the Chief Executive Officer of SITA until end of June 2016, leaving in at the end October after a very successful 13 years.
In due course, the new plan for Meridiana will be announced and the new Chief Executive Officer will be appointed. In the meanwhile Mr. Rigotti will retain the executive powers as deputy chairman.
Chairman of Alisarda and AQA Holding, Mr. Marco Rigotti, said: "I'm really grateful to Minister Delrio for his determined and tireless support, encouragement and strong belief in the project. We are thrilled to begin this partnership project with the world's best airline. We are now working on an ambitious business plan, with the aim to offer to the passengers new destinations and the highest level of satisfaction. I warmly welcome Francesco and I'm delighted that he accepted to be part of this challenging and exciting venture."
Meridiana Chairman, Mr. Francesco Violante, said: "I am very delighted that the shareholders appointed me as Chairman of Meridiana Board. I am excited to be part of this new venture with the aim of building a strong airline in Italy and in the European market. My priorities will be to create value for the shareholders, to help the management and all the staff to achieve the new business plan and to make our passengers happy to travel with us."
Meridiana is the second largest Italian carrier, with an extensive network which connects the main Italian airports with Sardinia and provides connectivity with hubs in Europe, as well as in the U.S. and Africa. Meridiana's fleet consists of Boeing 737s, 767s and MD-82s.
Qatar Airways, the national carrier of the State of Qatar, is the world's fastest-growing airline, flying passengers to an extensive network of more than 150 global destinations on board its modern fleet of 200 aircraft.