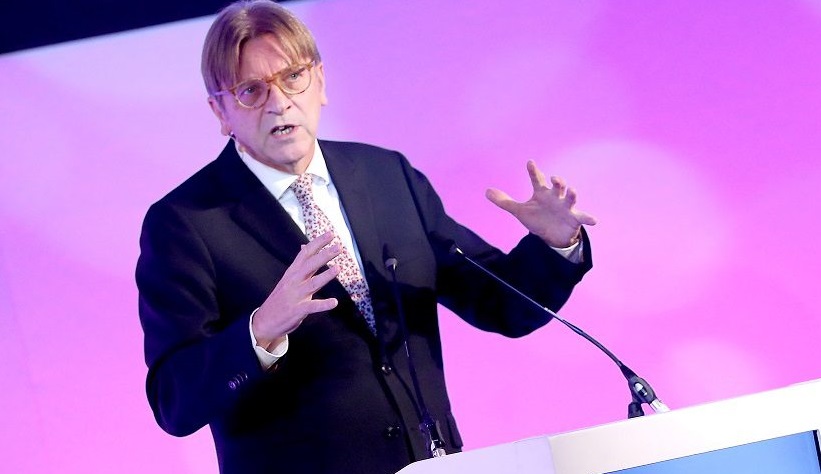 Presenting the United States of Europe at WTM London
Presenting the United States of Europe at WTM London
Guy Verhofstadt MEP – dubbed the "Brexit botherer" by some British media – outlined his vision for a "United States of Europe" at the World Travel Market (WTM) London Leaders' Lunch.
The European Parliament's Brexit negotiator told industry bosses at World Travel Market London – the leading global event for the travel industry – that the UK's departure from the European Union should kick-start deeper integration between the remaining 27 EU nations.
He also told delegates that he is looking at the possibility of UK citizens being able to apply for EU citizenship after Brexit, to enable them to retain the rights they currently enjoy.
"We want to keep the free movement of people. The single market means free movement of people, goods, services and capital but you cannot just pick one or the other – it must be all of them," the former Belgian PM said at WTM London.
He said the European Parliament agreed with British Prime Minister Theresa May that there should be a transition period so there is no disruption to the economy.
Talking about low rates of labor mobility across Europe, he said there were almost three million job vacancies across the continent – so economic growth rates were lower than the US, where there was much higher mobility.
"There is no need to destroy the EU – it needs to be reformed," he said.
"There must be more trading and more integration, and we need to fix the decision-making process.
"We need to make this divorce work and create certainty for all industries."
The WTM Leaders' Lunch is a prestigious invitation-only networking event with 200 pre-eminent heads of commercial travel organizations.
The Belgian MEP was Prime Minister of Belgium from 1999 until 2008, and is now leader of the Group of the Alliance of Liberals and Democrats for Europe (ALDE) in the European Parliament.
He is charged with leading the European MEPs' negotiating team, and any deal on the UK's post-Brexit relationship with the rest of the EU will have to be ratified by the European Parliament.