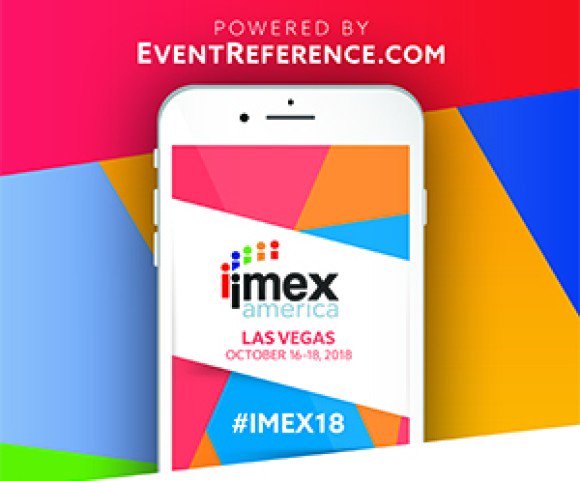 New IMEX America app: Simple & fast!
Want to view your appointments with exhibitors at IMEX America, find a booth on the show floor or learn about cybersecurity at one of the education sessions?
The new IMEX America app is the simplest, fastest and most convenient way to find what you need at the show. It's now ready to download.
Powered by EventReference.com, the new app is lightweight – it takes up little space on a phone – and is available offline – it doesn't need a wifi connection.
It also has features that will be valuable to exhibitors. Booth coordinators and partners can view their own and their staff's schedules on the app.
The new IMEX America app, powered by EventReference.com
Carina Bauer, CEO of the IMEX Group says: "The app will be a great "go to" guide to help everyone to stay tuned in to what's happening across the show, in the evenings and with their own schedule of appointments. There is so much to see, do and attend so the app is designed to make finding and plugging into all that easier."
To download the app, search for 'EventReference' in the Apple App Store or Google Play and chose events code 'IA18'.
For more information, click here.
eTN is a media partner for IMEX.