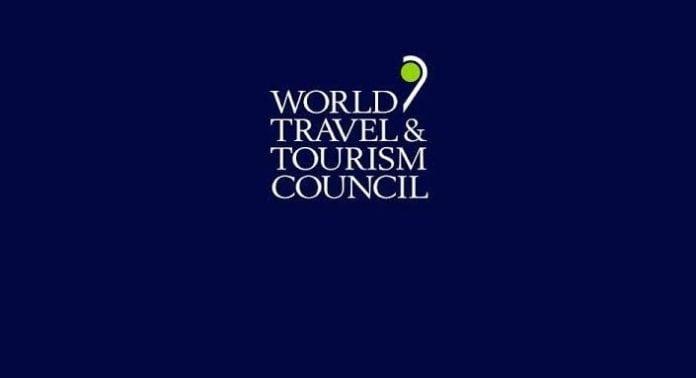 WTTC welcomes Turismo de Portugal as new Destination Partner
The World Travel & Tourism Council (WTTC) today welcomes Luis Araújo, President, Turismo de Portugal, as our newest Member and Destination Partner.
Mr. Araújo joins peers from Visit California, NYC & Company, Las Vegas Convention & Visitor Authority, and Ras Al Khaimah Tourism Development Authority to become our fifth Destination Partner in five months. This announcement thus marks WTTC's first formal alliance/affiliation with a Destination Partner based in Europe.
The Destination Partner membership category – our newest member classification – amplifies the voice of major National Tourism Organisations (NTOs) and Destination Management Organisations (DMOs) from across the globe, and will serve to tackle issues within the Travel & Tourism sector such as overcrowding and crisis preparedness.
WTTC's partnership with Turismo de Portugal follows a hugely successful joint-event hosted in Lisbon this month. On 11 September, WTTC and Turismo Portugal welcomed over 150 CEOs, Ministers and industry leaders from across Europe at our inaugural Europe Leaders Forum, to discuss key issues affecting the region's Travel & Tourism sector including travel facilitation, sustainable growth, and the future of work.
Luis Araújo serves as President of Turismo de Portugal, the country's national authority responsible for the promotion and development of tourism. Mr. Araújo was appointed President of Turismo de Portugal in 2016 following a varied career in law and government both in Portugal and Latin America. In his current role, Mr. Araújo is responsible for promoting the Portuguese brand, attracting sector investments, and overseeing training provisions of Travel & Tourism workers in Portugal.
Gloria Guevara, President and CEO, WTTC, said, "I am so pleased to officially welcome Luis Araújo as a Member and Partner of WTTC.
"Portugal is a well-established destination with its Travel & Tourism sector boasting a growth rate that is three times faster than the country's economy as a whole. Indeed, Portugal's sector is healthy and growing. According to WTTC, in 2017, tourism contributed 17% to Portugal's GDP and supported 1 in 5 of all jobs there.
"The inclusion of Turismo de Portugal as a Destination Partner helps to broaden WTTC's representation of the global Travel & Tourism sector, allowing us to more effectively advocate for tourism actors and key issues worldwide."
Luis Araújo commented, "I am delighted to formally join the WTTC as a Destination Partner, and am wholly confident that this newfound partnership will be a great one for tourism in Portugal, strengthening our travel network and knowledge-sharing opportunities. Our recent collaboration at the Europe Leaders Forum led to a dynamic, thoughtful, and truly special event, which makes me hopeful for our new partnership and future ventures."
eTurboNews is a media partner for WTTC.