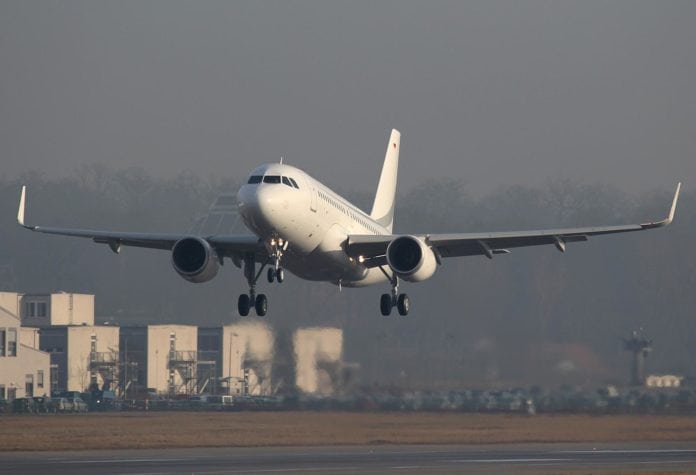 Highlights full-size living space in a private jet
Airbus Corporate Jets (ACJ) is displaying an ACJ319 at the NBAA[1][1] show, highlighting the full-size living space on offer. Operated by K5 Aviation and available for VVIP charter, this particular ACJ319 is making its airshow debut.
"An Airbus corporate jet gives wings to more productive and sociable lifestyles in the sky than traditional business jets, while shrinking the distance between continents in elegantly affordable style," says ACJ President Benoit Defforge.
The ACJ320 Family can do this because it features the widest and tallest cabin of large traditional business-jets, while being similar in size and costing about the same to fly.
Continuous improvements mean that the ACJ320 family now comprises the ACJ319neo, flying eight passengers 6,750 nm/12,500 km or more than 15 hours, and the ACJ320neo, flying 25 passengers 6,000 nm/11,100 km or more than 13 hours.
Deliveries of the ACJ320neo begin in the coming months, and those of the ACJ319neo next year. Customers include Acropolis Aviation, Comlux and K5 Aviation.
Both aircraft feature new-generation engines and Sharklets to save fuel, to enable even more intercontinental range and to ensure that they keep their value well.
Airbus also offers a complete family of VIP widebodies that can carry even more passengers nonstop to the world – including the new ACJ330 neo and ACJ350 XWB.
Today, the customers of more than 190 ACJs benefit from the robust reliability and worldwide support that comes from their airliner heritage, plus services tailored to corporate jet needs.
Together, ACJ and Airbus Corporate Helicopters (ACH) are uniquely well placed to provide modern and efficient combined solutions to the air travel needs of customers worldwide.