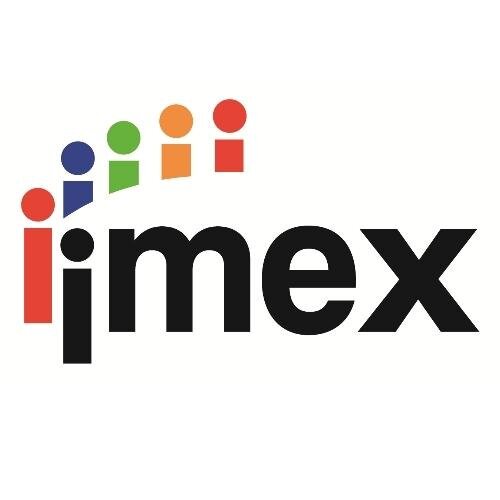 Business is ready to rock at next week's IMEX America in Las Vegas
The IMEX week, now just a few days away, is a time when the meetings, events and incentive travel industry reunites to do business and enjoy power-packed networking, learning and experiences.
Here are some day-by-day highlights:
Get Smart on Monday October 15
A full day of top-notch education and networking starts the week off right with Smart Monday Powered by Meeting Professionals International (MPI), as well as peer-to-peer Forums and evening events.
Smart Monday opens with keynote Julius Solaris of Event Manager Blog on Legacy – The Power of Events – and throughout the day the Six Star Innovation Lab will thrill with the ultra human-like robot Sophia and dozens of ideas for incorporating experiential elements into meetings.
Business power will be flowing at IMEX America next week in Vegas
MPI, in addition to leading sessions on hot topics such as women's leadership, cyber security and data driven event design, will also infuse energy into the day with a new carnival theme. PCMA, is here again with a session on design thinking and bringing an innovation mindset to work, while C2 will talk about how collaboration is the new innovation. Finally, Wellness sessions with Lee Papa will spread zen-like calm, and the Paws for a Break puppy petting station will again unleash happiness.
In addition, co-located events such as the Executive Meeting Forum and Association Leadership Forum will deliver peer-to-peer networking and spur best practice sharing.
Monday wraps with crowd-pleasers Association Evening and SITE NITE North America.
Tuesday October 16 Gets Business Cooking
The MPI opening day keynote will zero in on doing better business featuring speaker and author Kelly McDonald on diversity and "how to work with and lead people unlike you."
The show will then officially open with its usual buzz, kicking off three days of business-driven meetings between thousands of attendees and exhibitors on this year's expanded show floor.
Here over 3,300 destinations, venues and suppliers from 130-plus countries will be in the house, and many new and expanded exhibitors await such as Meet New York, Malta Tourism Authority, Nobu Hotels, Visit Dallas, Pacifica Hotels, Detroit Metro Convention & Visitors Bureau, Croatian National Tourist Board, Mexico, Royal Caribbean International and Bermuda Tourism Authority to name a few.
To get attendees thinking and acting greener at the show, IMEX will again lead by example. Some new sustainability pushes for this year include reducing single use plastics and straws, eliminating vinyl signs, improving recycling receptacles, and creating more waterwise menus.
During the entire show, mind-melds in the Inspiration Hub will be in full swing across 10 subject tracks including business skills, sustainability, marketing and social media, trends and research, creative learning and more. The new Live Zone offers more experiential-fueled ideas as well – think interacting with mega puppets or creating art to stimulate attendee creativity and fun.
Closing off the first day of the show, Tuesday night stars the EIC Hall of Leaders and Pacesetter Awards Celebration.
Business, Learning & Networking Thrive Wednesday October 17
Before the sun is even fully up, attendees can kick start their day with the #IMEXRun, and then – in a "no sneakers required" event – business trainer and author Paul Smith will present a morning keynote helping everyone learn the craft of storytelling.
Always with a strong eye towards future meetings talent, The IMEX-MPI-MCI Future Leaders Forum and Faculty Engagement Program will again help inspire the next generation of industry leaders, and the education community that helps fuel their career aspirations.
Attendees also won't want to miss the new Tech Zone, a testing ground for the latest event technology, where buyers can try out innovative products and ideas brought to the show by new or up and coming tech companies. In the afternoon, a Women in Events Happy Hour will be held in the Event Tech Tribe booth, in partnership with the Association for Women in Events and Women in Event Tech.
Finishing off this dynamic day, IMEX goers can strap on their dancing shoes for a legendary giving-back evening at MPI Foundation Rendezvous – the IMEX America Night.
Thursday October 18 Wraps with Power
Wrapping up the IMEX week of mega business, learning and networking on a high note, C2 will present the show's final keynote on "Emotions and Technology: An Exploration of Audience Connection."
Attendees are also invited to soak in inspiration at the Legacy Wall on the IMEX show floor before they leave Las Vegas. This exhibit of 60-plus company and personal stories brings this year's IMEX 'Legacy' Talking Point to life.
It's not too late to register online and remember IMEX America and Smart Monday are both FREE to attend!