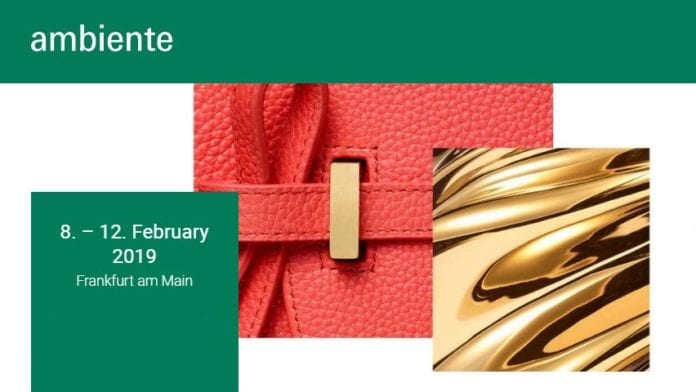 Ambiente frankfurt welcomes India as partner country
India will be in focus at the 2019 ambiente frankfurt as the partner country for the event. Some 450 participants will be at the fair, which is being billed as one of the biggest in the world. It will be held from February 8-12, 2019 at Frankfurt am Main.
With its rich heritage of arts and handicrafts, India will showcase the theme, "Future is Handmade," at the event, where over 50 countries are participating.
Various Indian organizations, such as Development Commissioner Handicrafts, Fashion Design Council of India, and Ambiente Frankfurt itself are confident that the exposure the country will get, including by way of designs, will go a long way in boosting exports, even for lesser-known items like the bamboo work of the northeast and Jaipur designs.
Three designers, Amla Srivastava, Ayush Kasliwal, and Sandeep Sangaru, presented a sample of what they have in mind to show in Frankfurt.
India is one of the few countries where there is still a focus on hand-made items, pointed out Nicolette Naumann, vice president of messe frankfurt, which organizes the mega event.
The selection of the artists will be made keeping regional interests in mind, said Shantmanu, Development Commissioner of Handicrafts, Ministry of Textiles. The Export Promotion Council for Handicrafts is also involved in the effort to put its best foot forward at the trade fair.
Last year, visitors from India traveled to take part in the event.
India is only the seventh country so far to be featured as a partner country.