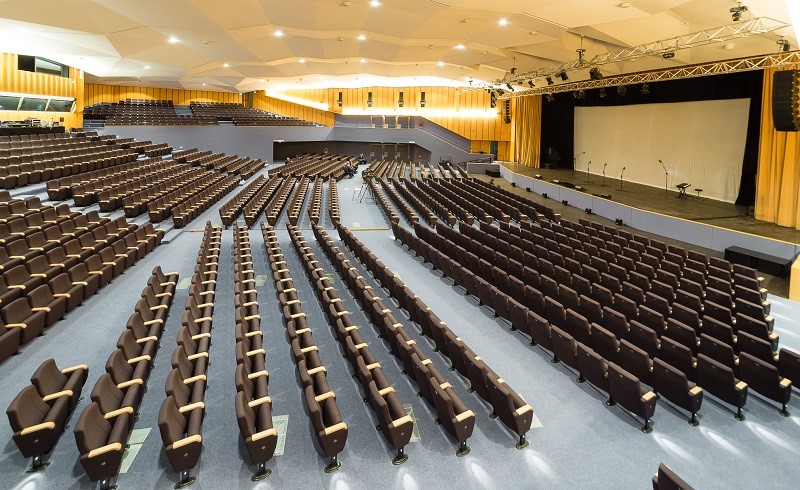 New 1,800-seat Europauditorium plenary hall inaugurated in Bologna
The new Europauditorium has been inaugurated on 20th of September, the restructuring has, moreover, increased the number of seats from 1,340 to 1,800, improved acoustics and optimized lighting.
The historic plenary hall of Bologna Congress Center, has become one of the top five largest halls in Italy; the restyling is part of a broader development plan for both market: congresses and exhibitions industry.
"It was decided to start with the building renovation of the Congress centre in order to respond effectively to the needs of the market that for years has identified Bologna as a potential destination of more congresses than those actually hosted, but which could not be accommodated due to the lack of adequate spaces", explains the Director of Bologna Congressi (the company that manages the venue) Mr. Donato Loria.
The overall project, to which BolognaFiere will dedicate an important economic investment, plans to renovate the entire fairground; the works will start on pavilions 29 and 30, continuing with the construction of new ones, which will help to strengthen the positioning of BolognaFiere at an international level and to expand the facilities available also for the congresses capable to easily hold th events from over 5,000 participants.
"From an economic point of view," Loria points out, "this intervention is a first step in the more concrete involvement of the BolognaFiere group in the meeting industry segment."
For more information, click here.