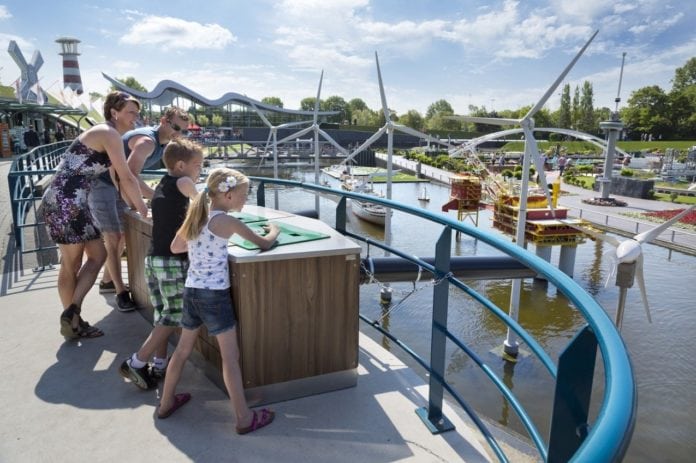 Netherlands adds spectacular indoor attraction for MICE events
Amsterdam is beautiful, but Holland has much more to offer than just popular canal attractions. All is not only nature driven; there is technology content as well. The popular Madurodam, located 45 minutes from Amsterdam, is adding a spectacular indoor attraction for MICE events, where visitors may experience how the Dutch turned water into land.
Water pumping strategy and land reclamation are major attractions here. What is more, additions are being made on a regular basis to ensure that visitors continue to head for the country, known as Pay Bas, located below sea level.
This is the clear message coming out during ongoing sales mission, as one interacts with the exuberant, well informed, ready to share top brass of the Netherlands tourism and of the country's attractions.
Tourism officials expect a 25 percent growth in traffic this year, compared to 31 percent last year. Efforts are on to ease the visa issue.
The 50-year-old Lovers Canal cruises see 2.5 million tourists a year, of which 20,000 of them are from India and who have the opportunity to join an Indian dinner cruise, said Julien van Nimwegen, international sales manager of the company. Twenty more boats are being added to the 40, he explained, adding that the cruise can be taken from 6 points. Paco Rodriguez of 66-year-old Efteling said that the attraction gets 5 million people a year.
Of course, cheese has to be there when one is talking about Holland, so Henri Willing, which gets 6 million visitors a year, is adding more shops and is geared for Indian tastes, with chefs also preparing dishes with Indian flavors.
Inbound tour operators and destination management companies also continue to handle Indian groups of tourists as they have been doing for a long time.
Jet Airways has added 777s to its India route and is a major facilitator for travel, providing connections so that both visitors from and to India get to where they want to go. KLM, operating in India since 1929, has 31 weekly flights to Amsterdan from several Indian cities and with a helpful hand in the form of a codeshare with Jet Airways.